Riding Orientation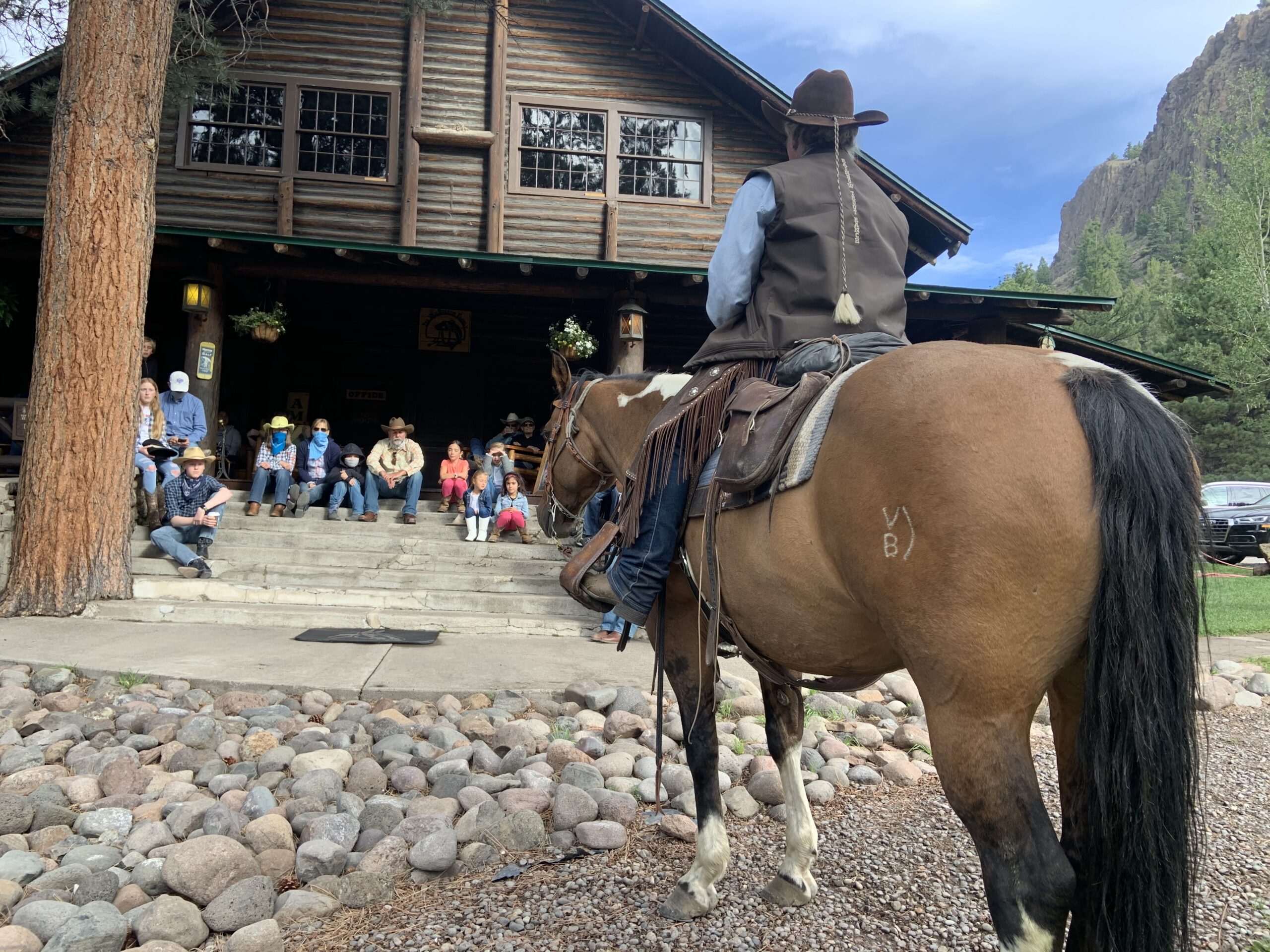 Every Monday morning during the weeks of operation at the ranch, Jane rides up to the lodge front lawn on horseback. It's not for show though. It's to spend about an hour with guests giving to the most important speech of the week: The Riding Orientation.
David and Jane have worked hard over more than 25 years building and refining their riding program: great horses, top-notch wrangler training, and their safety orientation. They say, and I agree, "We hope that we don't have to use any of this knowledge, but it's important to discuss how to handle situations, and even more importantly, what we can do to prevent them from happening."
We have a wonderful time while we are out riding. As wranglers, we have a great opportunity to get to know our guests, share the beautiful mountains, and continue the learning of horsemanship. Our utmost priority, however, is to keep our guests and horses safe. The orientation that Jane begins the week with is the best foundation for safety and for the beginning of learning about and bettering horsemanship.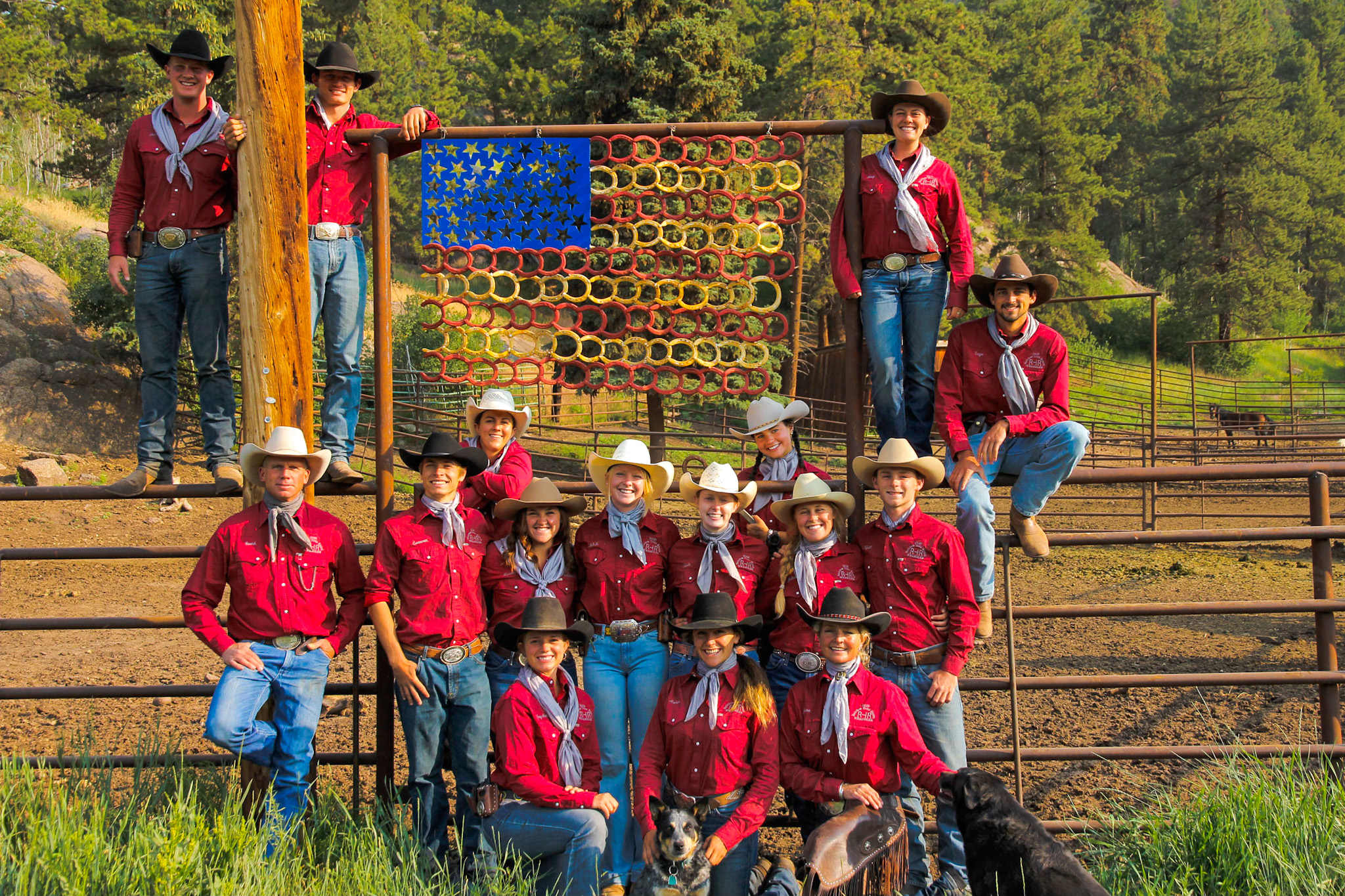 Everyone attends, whether it's their first time with us, or their 10th time with us. We are always learning as well, and that knowledge is added to the orientation. It never hurts for our guests to review after a year! For those who have never ridden, it's a wonderful introduction to horses and our program. If we have guests who are more comfortable with horses, it frames how we conduct our rides, and how we treat our horses.
As the week progresses, we continue building upon the orientation of Jane's. We all, as wranglers, attend at least one of her orientations, on top of our intensive wrangler training, because we think it's important to make sure that we are all on the same page. David and Jane are both certified to train us, and other dude ranch's programs, in Adaptive First Aid and Safety program for wranglers. Jane's knowledge is a collective from her many years of leading rides, and discussions among other dude ranchers, and we all benefit from hearing it. We hope that any guests who ride with us leave with a better understanding of horses, are feeling more comfortable in their riding abilities, and have a desire to learn more. With horses, like with people, we never stop learning!