Stirrup Length
When going riding here at Rainbow Trout Ranch, or anywhere for that matter, one of the most important things to remember is stirrup length. We say often that stirrup length can make or break your riding experience. The other day I borrowed a saddle and it was a great reminder of the importance.
Whether just walking, trotting and loping, or going up and down hills or steep sections, correct stirrup length can make any task so much easier. Like with anything, everyone has their own preference and feel, but our basic measurement is when one stands in the stirrups, there is about 4 inches between the rider's seat and the saddle's seat.
After riding a personal young horse at a local indoor arena the other day, I had some pictures taken of a few different stirrup lengths, and accompanied them with explanations. Hopefully this helps paint a picture and make adjusting your own stirrups easier!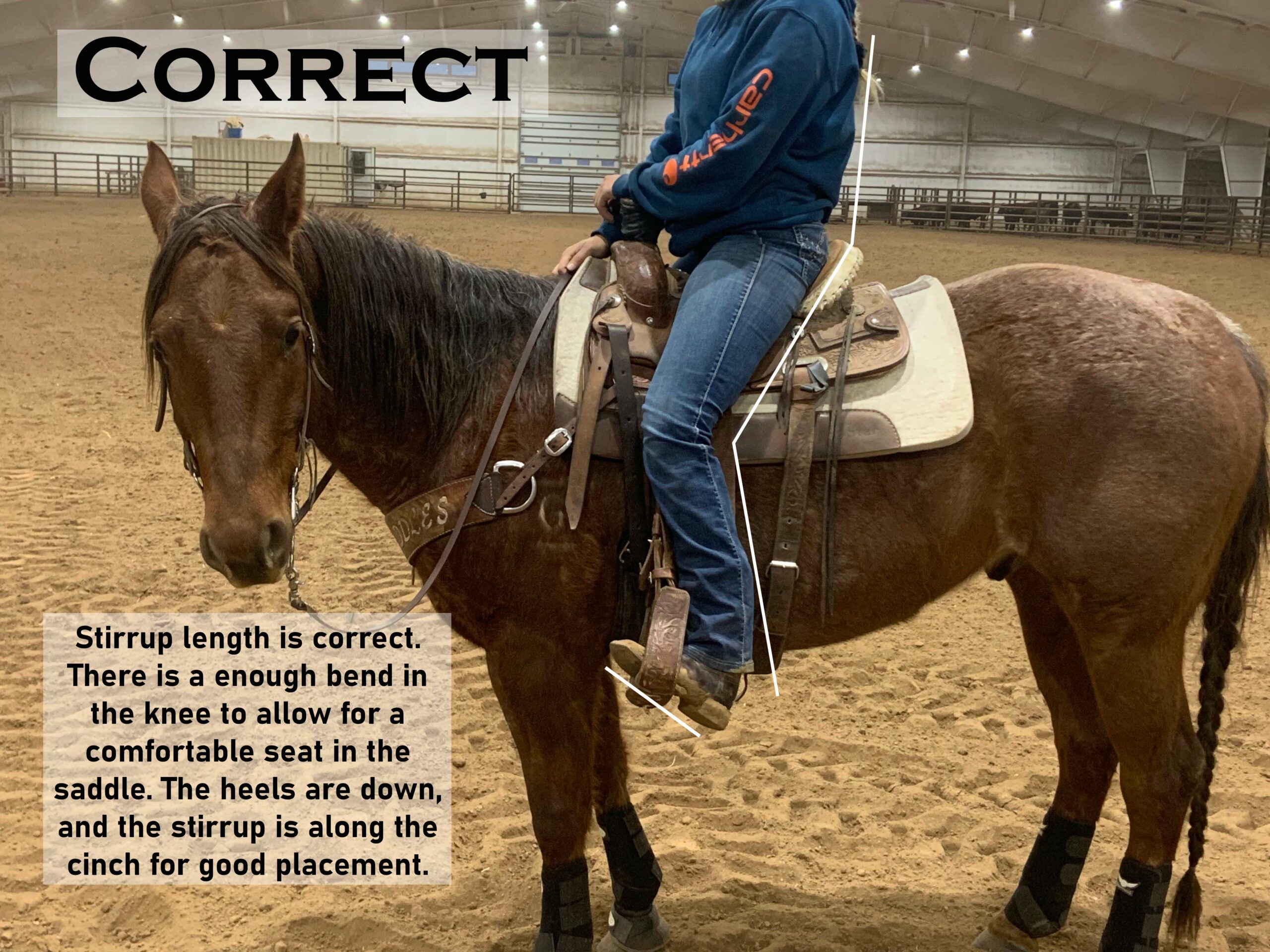 When the stirrups are at the correct length, the ankle can be flexed down, with the ball of the foot on the stirrup comfortable. The rider doesn't want to feel like they are reaching for their stirrups, nor do they want their knee angle to be so closed their seat feels light or pushed out of the saddle. A slight bend is key, never straightened.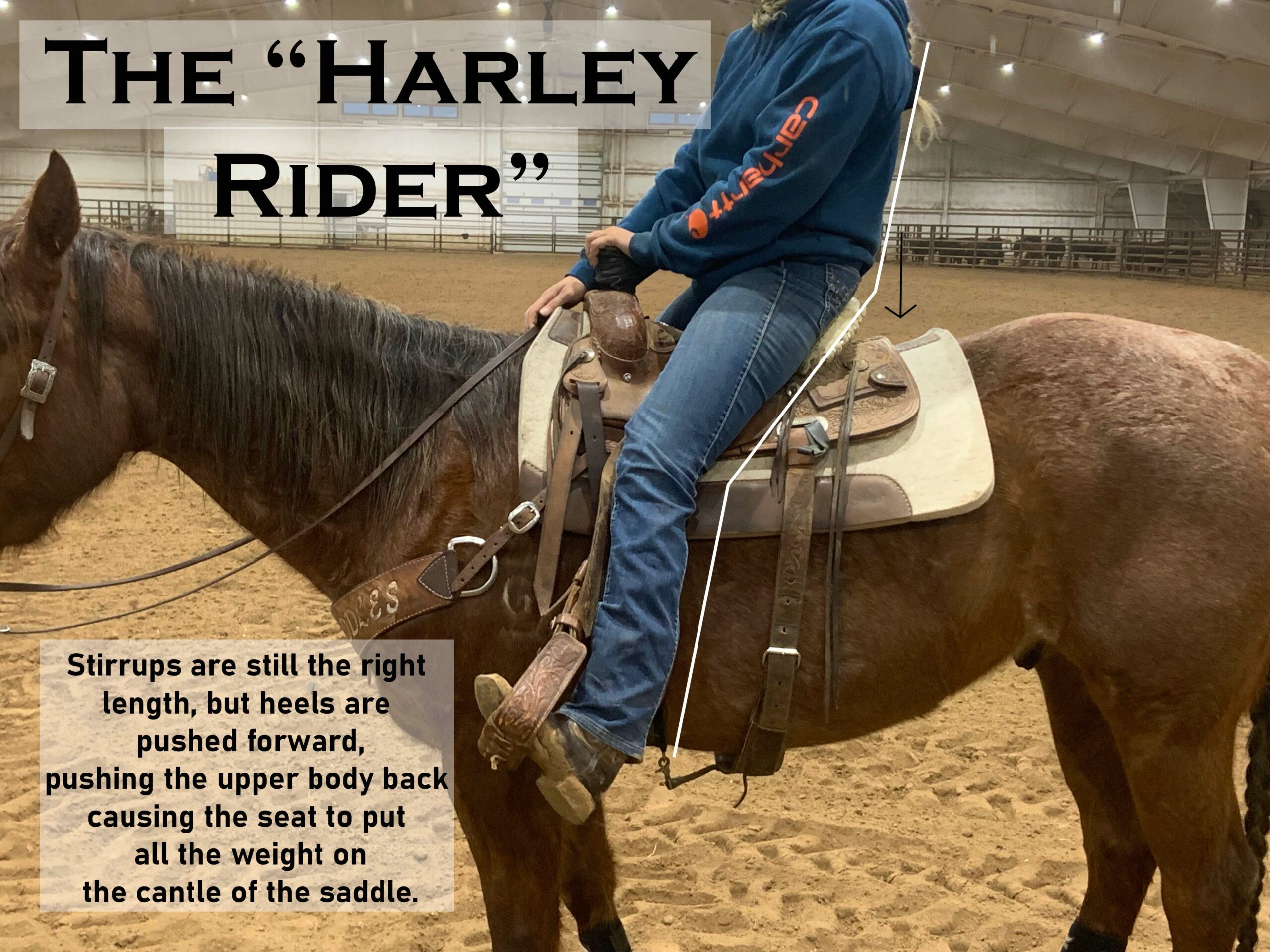 The "Harley Rider" is when the stirrups might be the correct length, but the rider is pushing against the stirrups in an effort to put the heels down, but is so forceful that it sending the rider out the back of the saddle. This puts all the weight on the lumbar vertebrae of the horse, and the lower back of the rider. Both horse and rider can get sore from this position!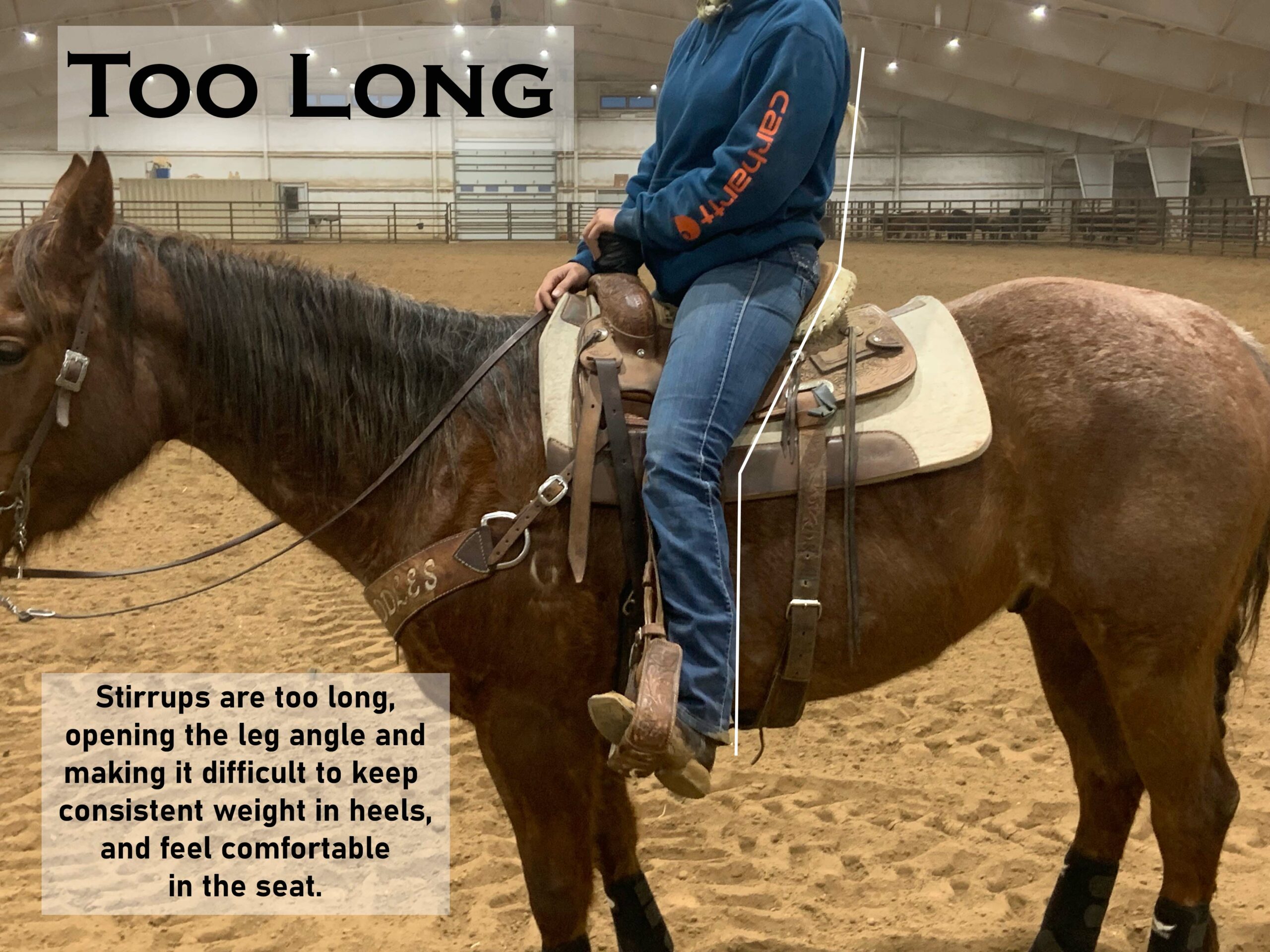 Too long, and it makes it difficult to reach your stirrups properly while maintaining your balance and stability in the saddle. It can also be difficult to keep your heels down, or put weight in your stirrups.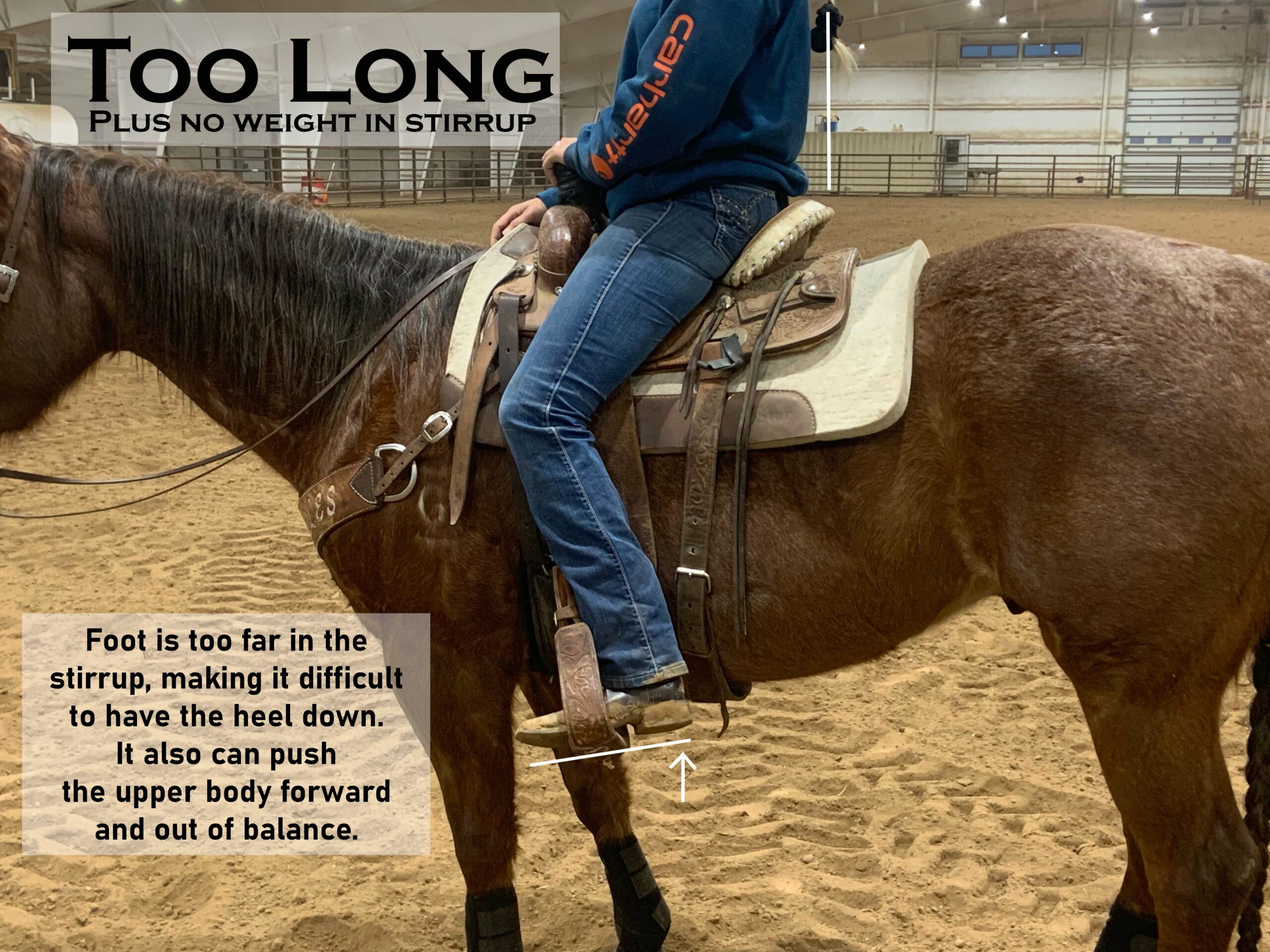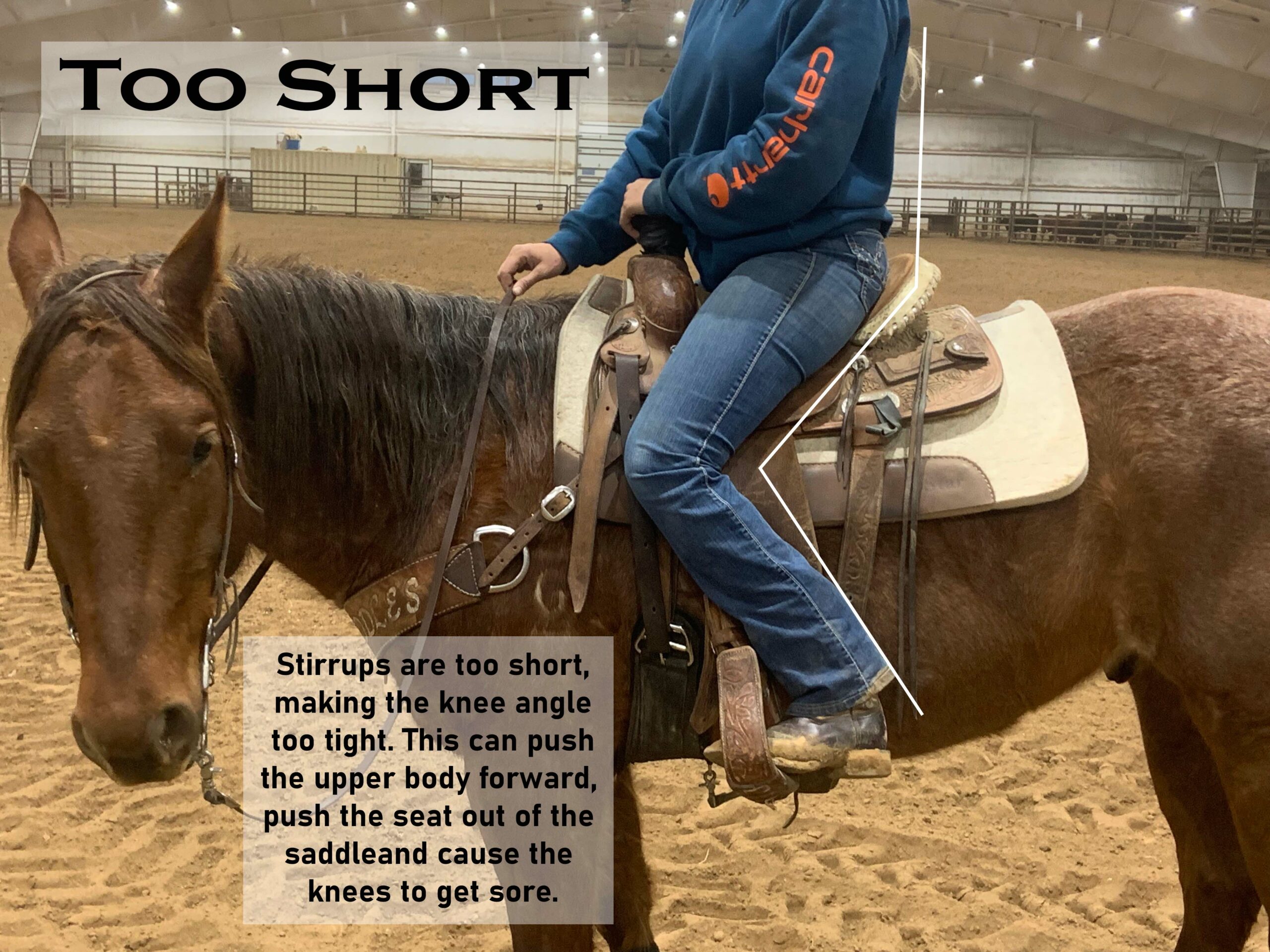 Too short, and it can lead to knee pain that can be tough to shake. It also pitches your upper body forward, and your seat out of the saddle. Coming from an English background myself, this was more natural for me in the beginning. Once I began riding out here, I realized the value in the proper length of stirrups for mountain riding and the western saddle.