Cattle in the Mountains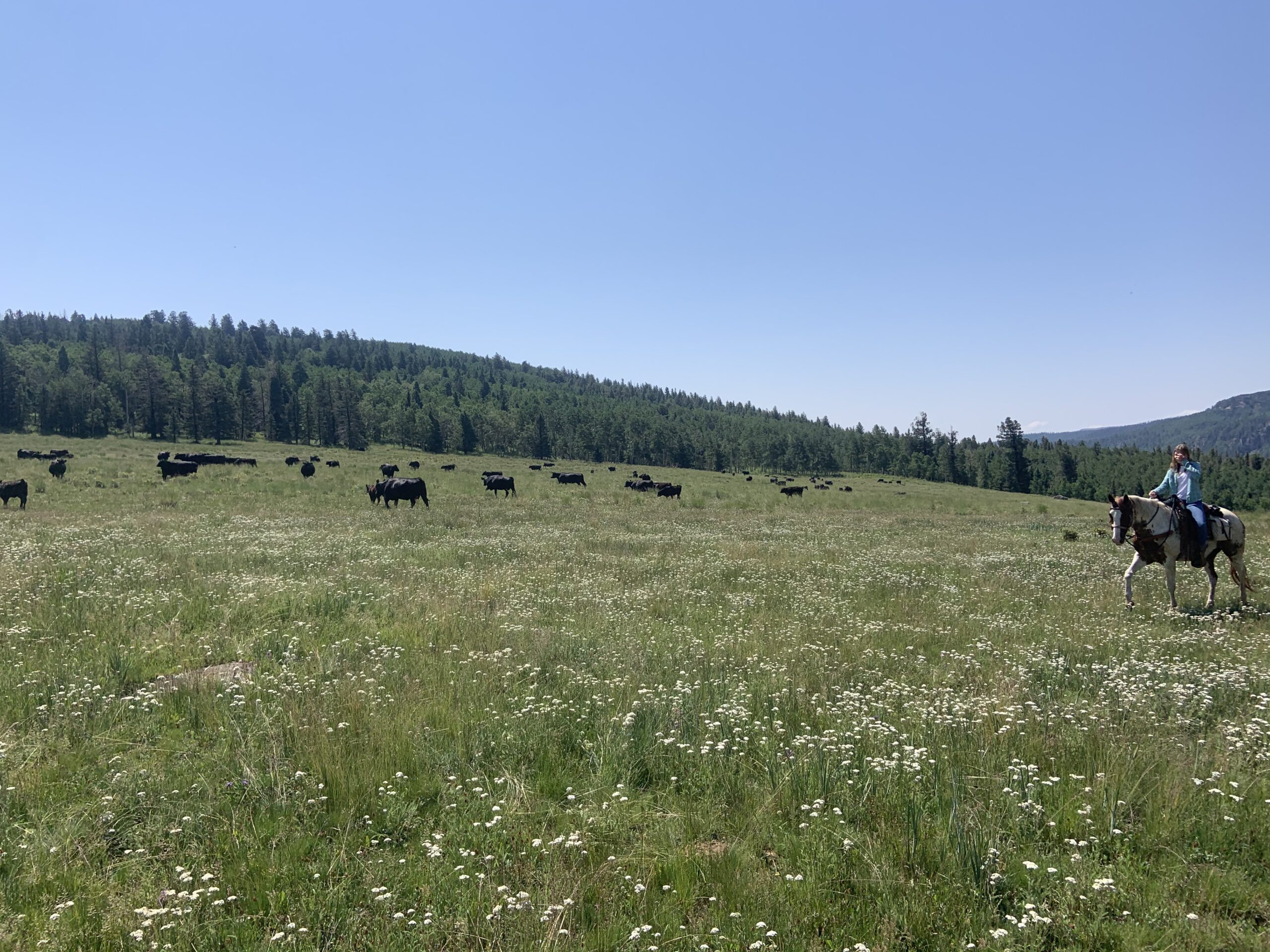 When we are out riding in the mountains, there are times we have the opportunity to see wildlife: mule deer, elk, coyote, and maybe even the occasional black bear or bald eagle. Luckily, they are all typically just as surprised as we are to be there, and they quietly slip back into the wilderness while we watch with our horses. Just as soon as they were there, they're gone, and we get the bragging rights over meals about what animals we saw!
During the middle to the end of summer, however, we see cattle more than any critter. Cattle? You might wonder what in the world they are doing out there in the National Forest!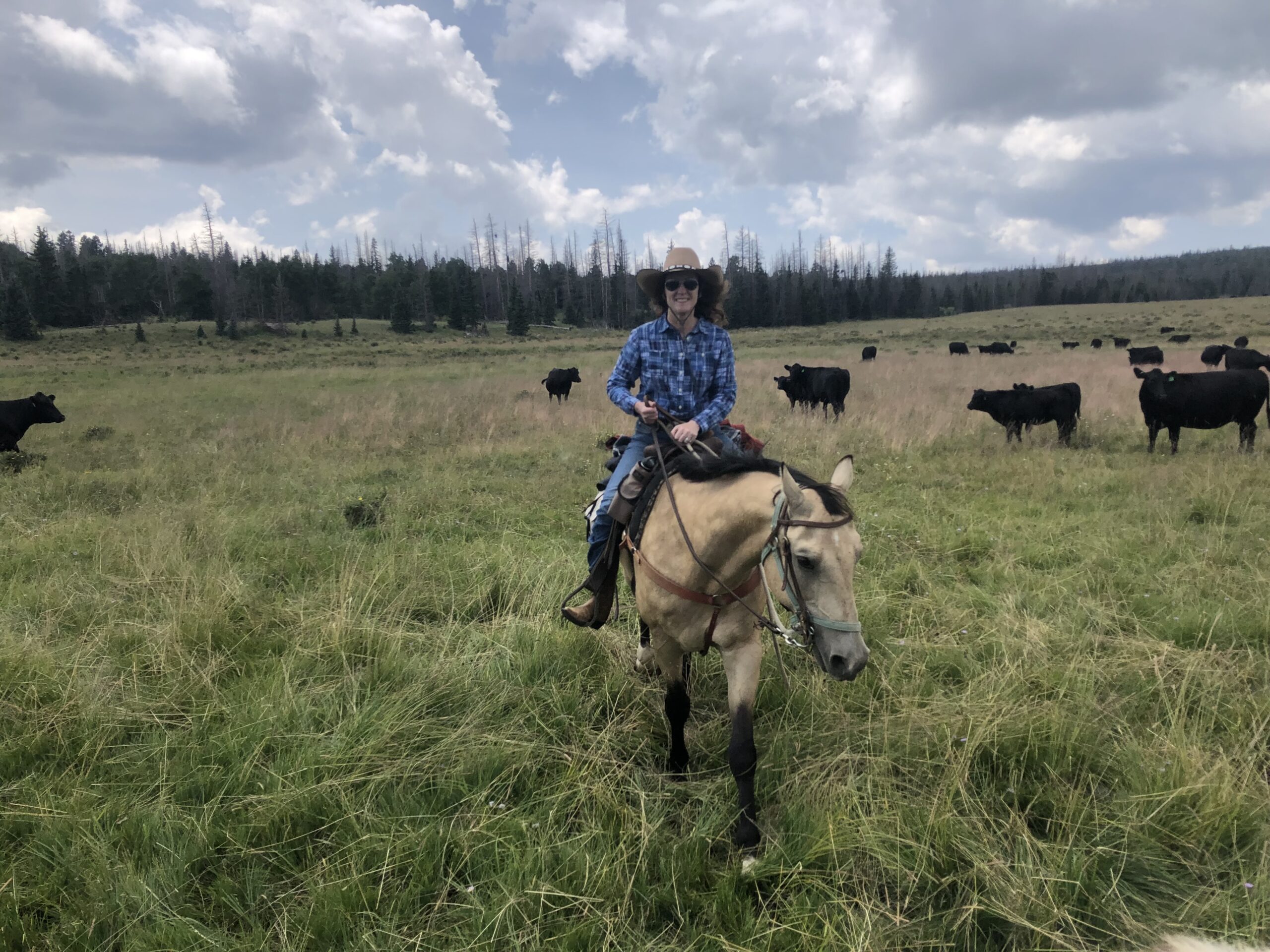 In our area, sections of the Rio Grande National Forest and the South San Juan Wilderness belong to an association that's run by the Bureau of Land Management (BLM). The BLM has allotted a particular number of permits (1 permit = 1 cow and her calf), and they have been sold to ranchers in the valley. This helps the ranchers grow hay in their pastures at home, and still have healthy, grass-fed cattle. The hya then becomes their resource of feed for the winter.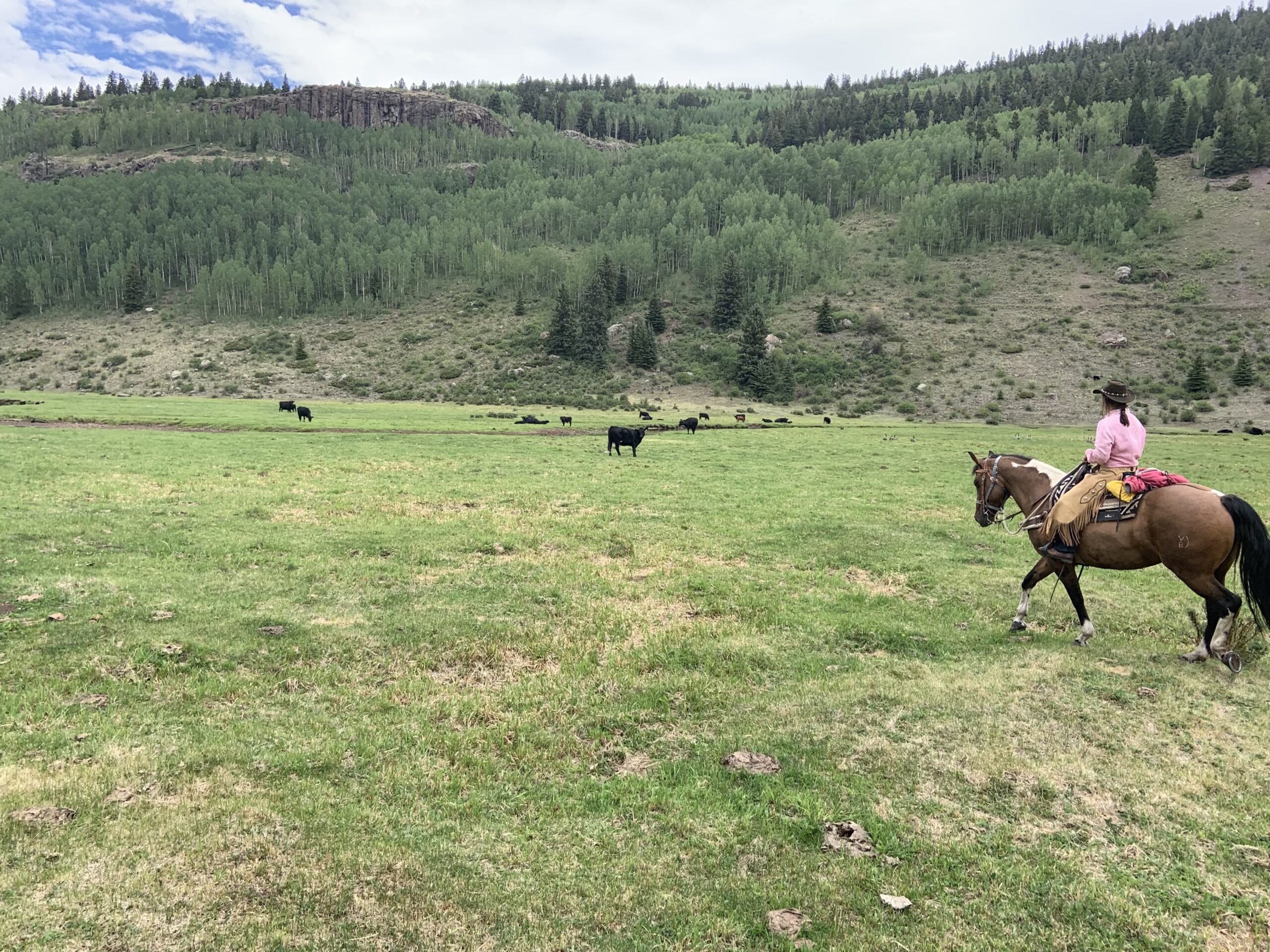 Every year, a team goes out in the spring to evaluate the grass, the water, and the wildlife population to determine if the land can sustain all the permits. In a couple of areas on our rides, you might see what looks like a cage: it is, in fact, a cage, but it's a grazing cage to keep animals out. The team that is assessing the range is looking at the grass growth and varieties of grass inside the grazing cage so as to have a control group against what has been consumed in the meadows, aiding in their decision about the grazing.
The cattle grazing the range is an important balance in the ecosystem, as they act as the native bison that used to roam these parts. There are fences dividing this section into various parcels, and the ranchers and/or their range rider(s) (hired hands to help manage the cattle), move them periodically. These cattle drives keep the cows from over grazing any one area, and from depleting the water sources.
Next time you're on a ride with us, try to see if you can catch the brand on the cattle! It's important that each cow and their calf is branded and tagged, to make it easier to identify which cows belong to which ranches. It also helps prevent cattle rustling, or stealing. Brands are all different, and are an important part of the ranching heritage. Ask Mr. Doug about the history of brands, and he might even help you create your own for fun! You can also read more about the history of brands here.