Learning to Rope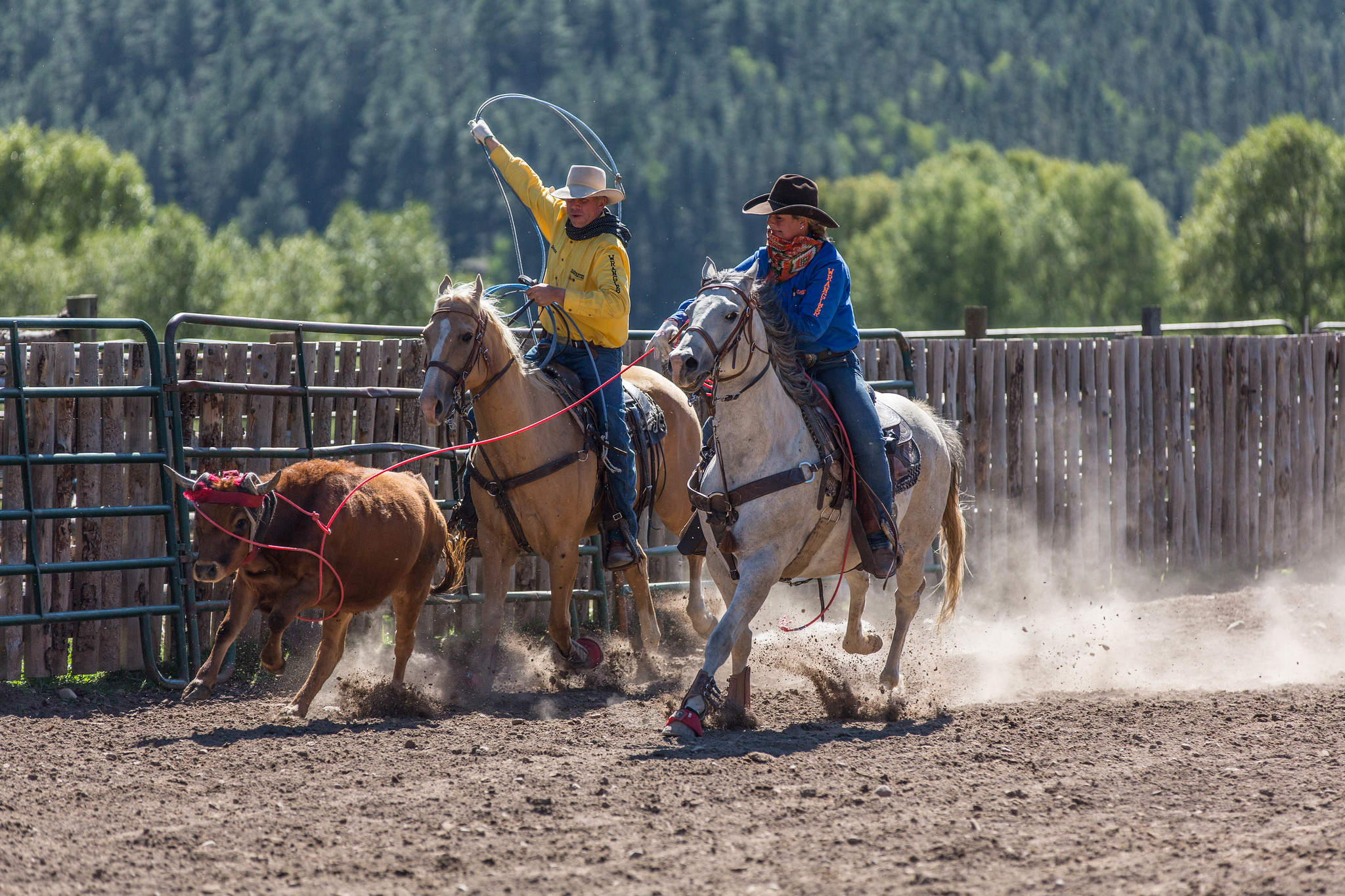 Thanks to David and Jane, one of the many opportunities presented to me while being a wrangler here at the ranch has been the chance to learn about team roping. Prior to my working at the ranch, I had almost exclusively ridden English, competing in hunters growing up, and equitation in the Intercollegiate Horse Show Association (IHSA) while attending Berry College. When I arrived at the ranch in 2015, I became infatuated with the western lifestyle, and dove head first into every facet I could, including team roping.
It started when I watched David, Jane, and Mary-Anne during the team roping demonstration at the rodeo. It was an adrenaline rush just to watch! I began doing anything I could to be around it, and "earn my spurs," if you will. After work, I started roping the header's dummy (it's a longer process to get good at than it might seem. It's also my most important practice tool!), driving the Hot Heels (a practice machine pulled by a four-wheeler – a great tool to learn on!) helping saddle and boot rope horses, wrapping steers, and running the chutes.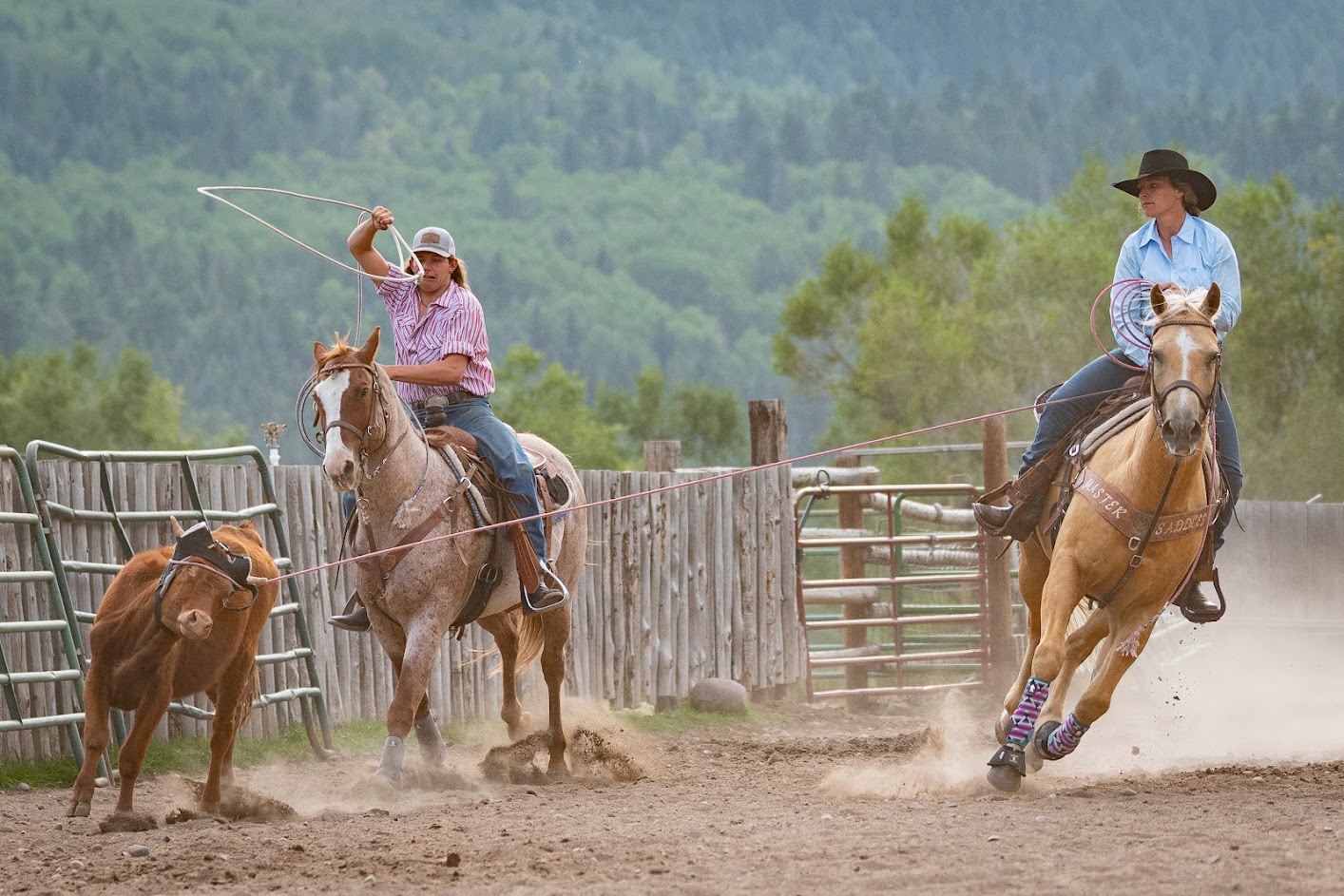 It was well into the summer before I had first opportunity from David and Jane to have the chance to ride a horse behind the Hot Heels. I remember being so honored, excited and nervous! They have great horses to learn on, smart and well-suited for roping, with years of experience. At the time, I roped on Scout (he has since retired from roping and is enjoying life as a Cowpoke horse!), and I remember admiring his patience with me as I learned to ride and rope at the same time. I'm a header (the roper who ropes the horns or head of the steer), and began learning the responsibilities of that position in the "team" of team roping. It took until the end of the summer for me to have a chance at live cattle, and it was the biggest adrenaline rush. I still can't believe David and Jane gave me such a chance, they're a huge part of where I am today.
Skip ahead to 2022, where I now own my own rope horse, and when I'm not wrangling at the ranch, I get to go to local ropings, as well as sanctioned World Series of Team Roping (WSTR) and United States Team Roping (USTRC) events. I began earning money in 2021, and won my first roping in the fall! That moment, that win, was a culmination of countless hours of roping the dummy, listening to my mentors, and putting time in the practice pen. I just hope that it's not the last! I cannot express my gratitude enough to the Van Berkums for foundation and continued knowledge of horsemanship and team roping they bestow upon me!