This is me: Arden
By Arden Foster on February 23rd, 2018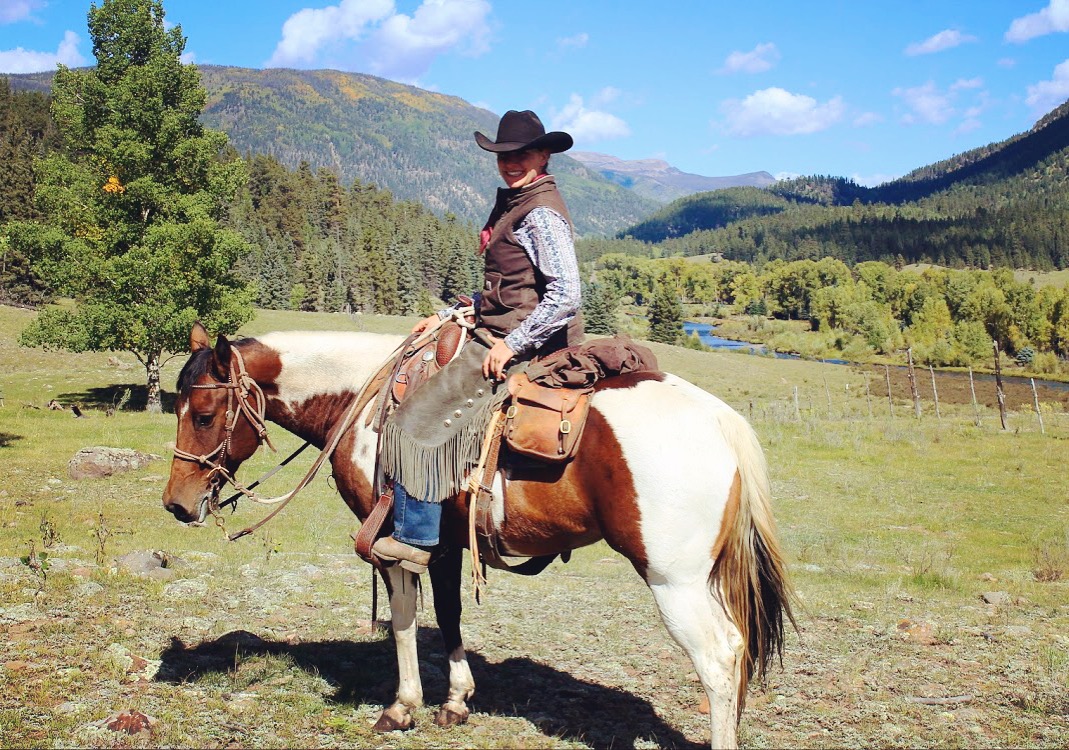 Hey Howdy Hey! As not only a fan of Rainbow Trout Ranch, but also a staff member, I'm honored to have the opportunity to write a few blogs and share some of my experiences and time here on the ranch. My name is Arden, and I thought I might write a little about me. I hope that if you're reading this, you might be coming to the ranch, and I will get to know you, too!
Name: Arden
Hometown: McDonough, GA
Education: Berry College, 2015; Marketing B.S., Spanish Minor
Job on the Ranch: Wrangler
Years with RTR: This summer will be my 4th
Favorite Horse: It's hard to have just one!! But Dunbar will always be special
Most Memorable Moment: Again, it's so hard to pick from so many! However, I do remember one ride in particular when I was late coming in, but it was hard to feel guilty – I was late because we had accidentally talked for an hour on break, and I had lost track of time. I've never been anywhere else where you truly live in the moment, and enjoy where you are, the scenery, the company, the horses, and it all just seems right.
But maybe, it's when I rode with the Cowpokes (6 – 11 year olds). I had 5 young riders who were learning to trot on a Tuesday, and as we broke into our first trot, and I was looking back, and the smiles and giggles and laughs that ensued told me I was right where I was supposed to be. (And also affirmed that we have the best kids horses in all of Colorado!) To see those kids all week learn to trot, and a few learned to lope, even their parents didn't recognize them on their family rides on Saturday!
Favorite Dance: Definitely the Barn Dance on Tuesday night! You get to dance with everyone, and the steps are easy to learn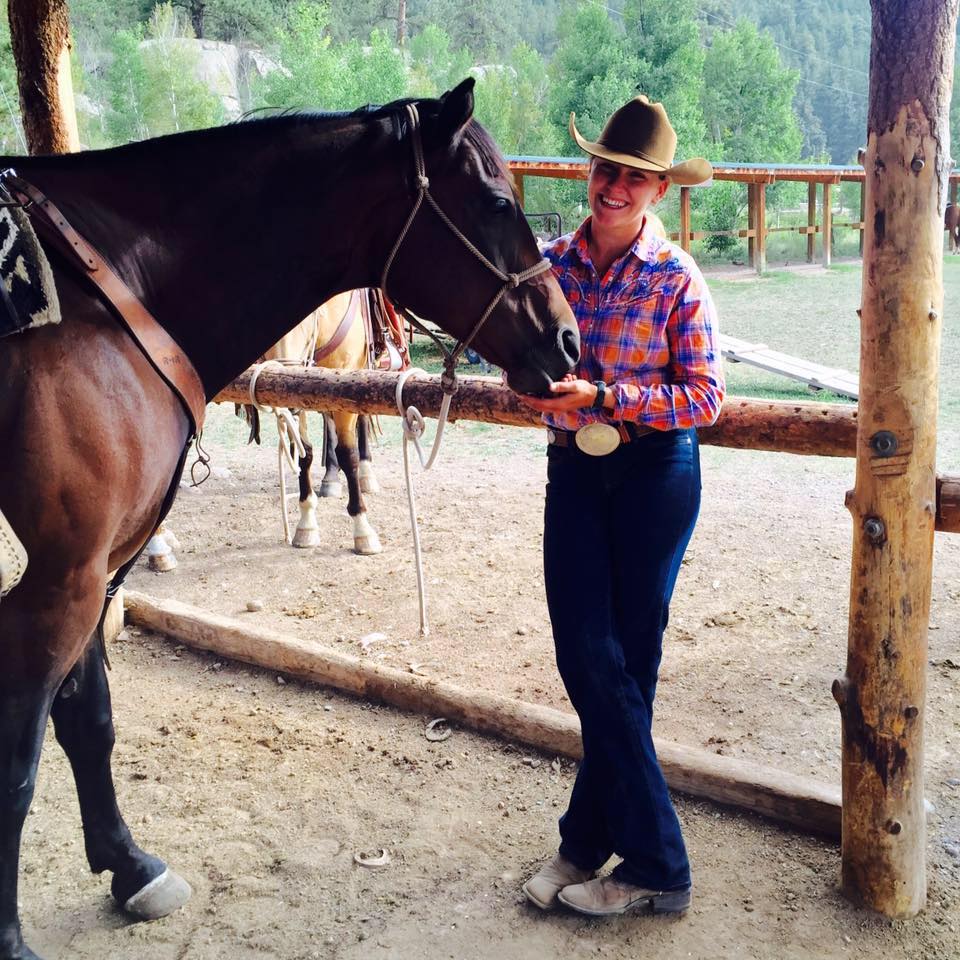 Favorite Meal: I love food too much to choose one, so I'll pick one of each meal time.
- Breakfast: Pancakes and Bacon!
- Lunch: Hamburgers by the pool (As long as I don't get thrown in!!)
- Barbeque Chicken and Ribs by the River
Winter Work?: I spent a wonderful winter working on a Hunter/Jumper farm as a groom and rider in Florida, and spent the last two winters working on a cattle ranch in Colorado riding young roping horses and working beef cows.
What are you looking forward to most for the summer?: Every summer is different, and that's always really exciting to think about. But one of my favorite parts of the summer is the first two weeks, when we are together as a staff cleaning the lodge, all the cabins, raking the whole ranch… We all just spend time getting to know each other and hang out. It's unique to the rest of the summer!