It's All Here… Whatever Tickles Your Fancy!
At Rainbow Trout Ranch, we're proud to say that we have a little something of fun for absolutely everyone, from tenderfoots and greenhorns, to full-fledged cowboys and cowgirls – young and old. And that's no fiddle faddle.
A big part of being one of America's finest family-focused dude ranches is understanding that getting away from it all doesn't necessarily mean not being entertained or catered to!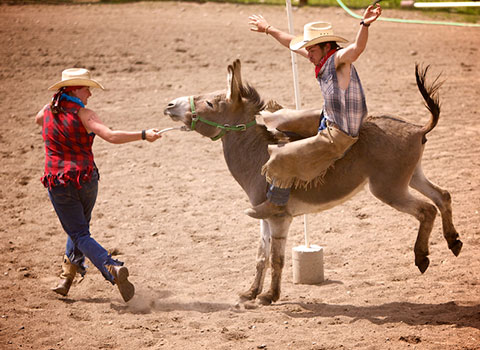 "I like to dance, but not in the air."