Who Said You Ought Not to Live in the Past
America is steeped in history and our home sweet home is no exception. Located at 9,000 feet altitude in the spectacular Conejos River Valley of the southern Colorado Rockies, Rainbow Trout Ranch is surrounded by the Rio Grande National Forest and bordered by the San Juan Wilderness. Our spectacular views and countryside are untouched by civilization, so we assure your riding adventures here will gift an unspoiled view of our nation's one of a kind, enchanting southwest backcountry.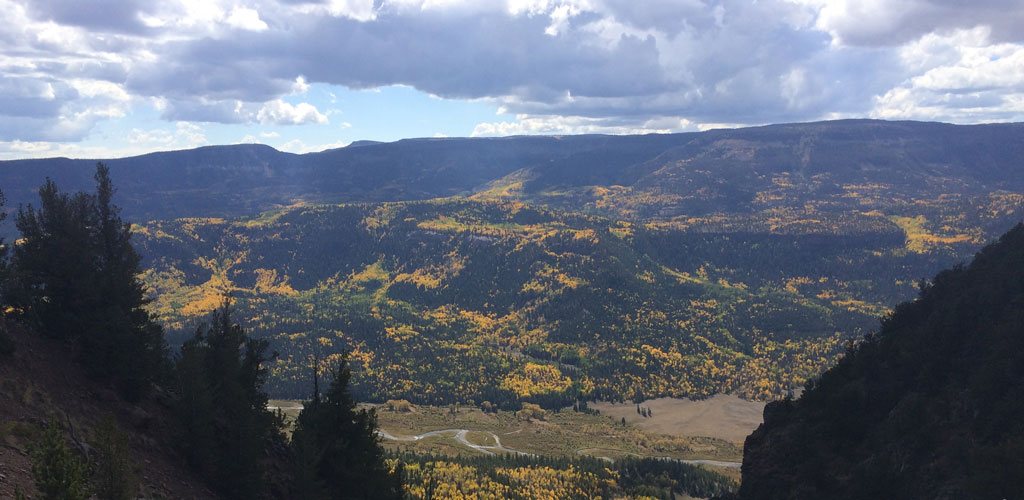 And if you're looking for culture, we've got you covered! Several Native American tribes, including the Ute and Cheyenne, have called this wilderness territory home for centuries. The famous Taos Pueblo adobe dwellings are also nearby and a must-see. The Spanish settled here in the 1600s and you'll see their influence in local place names (including our very own Conejos River), and even better, in much of the local cuisine!
By the late 19th century, gold and silver were discovered in these parts, which brought fame, fortune and our all-American Wild West reputation to life. For a genuine day trip "step back in time", the famed Toltec & Cumbres Narrow Gauge Railroad that served the hard toiling miners of yesteryear, is still serving up memories for today as well. A ride on this immortal old iron horse will transport you back to a whole other moment in time, complete with amazing views and breathtaking new landscapes around every bend.
"

The wedding of Steam and steel is one of those rare combinations of beauty and utility that have a timeless appeal to the imagination. Steam locomotives were more than machines – they were destiny on wheels.

"
~ W. Graham Claytor, Jr.
Located at 9000 ft. in the spectacular Conejos River Valley in the southern Colorado Rockies we are surrounded by the Rio Grande National Forest and bordered by the San Juan Wilderness giving us endless and varied country to explore and enjoy. Our proximity to northern New Mexico means you can combine the splendor of the Rockies with the enchantment of the southwest—many guests spend a night or two in fascinating Santa Fe on their way to or from the ranch.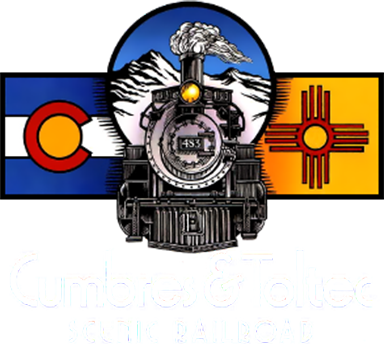 Cumbres & Toltec Scenic Narrow Gauge Railroad
Our guests have a unique opportunity to ride "America's Longest and Highest Narrow Gauge." The Cumbres & Toltec Scenic Railroad runs between Antonito, CO and Chama, NM, and the ranch is about midway between these two towns. To quote their brochure, "A special journey into yesterday, this enchanting narrow gauge steam railroad is an exciting and marvelous adventure, meandering 64 miles in the awesome peaks and valleys of the scenic Rockies, through tunnels, gorges and breathtaking trestles." We can make arrangements for you to ride this historic railroad upon your arrival at the ranch.
To find more information visit their website at www.cumbrestoltec.com.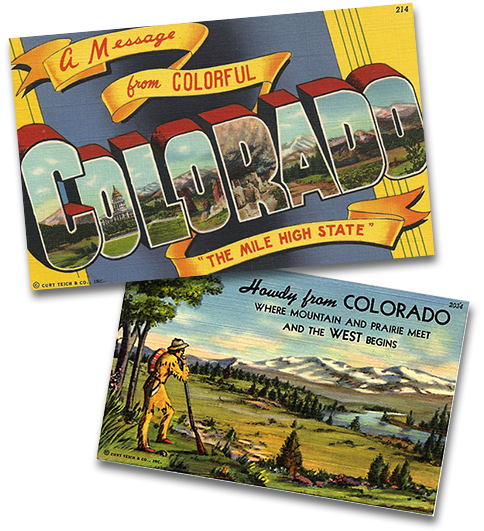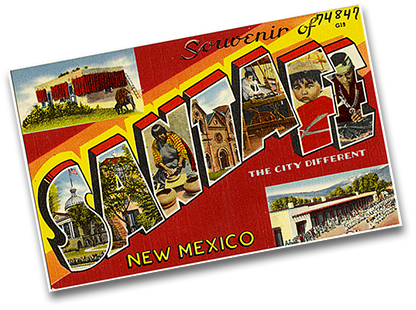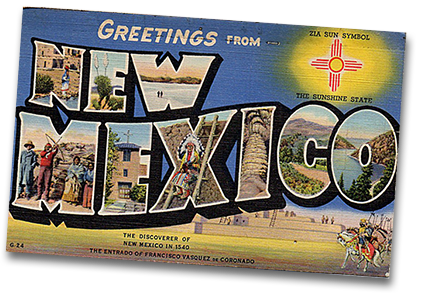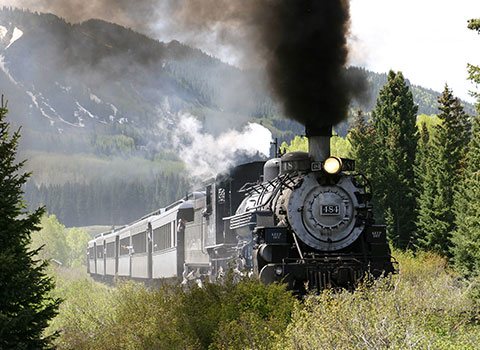 CUMBRES & TOLTEC GALLERY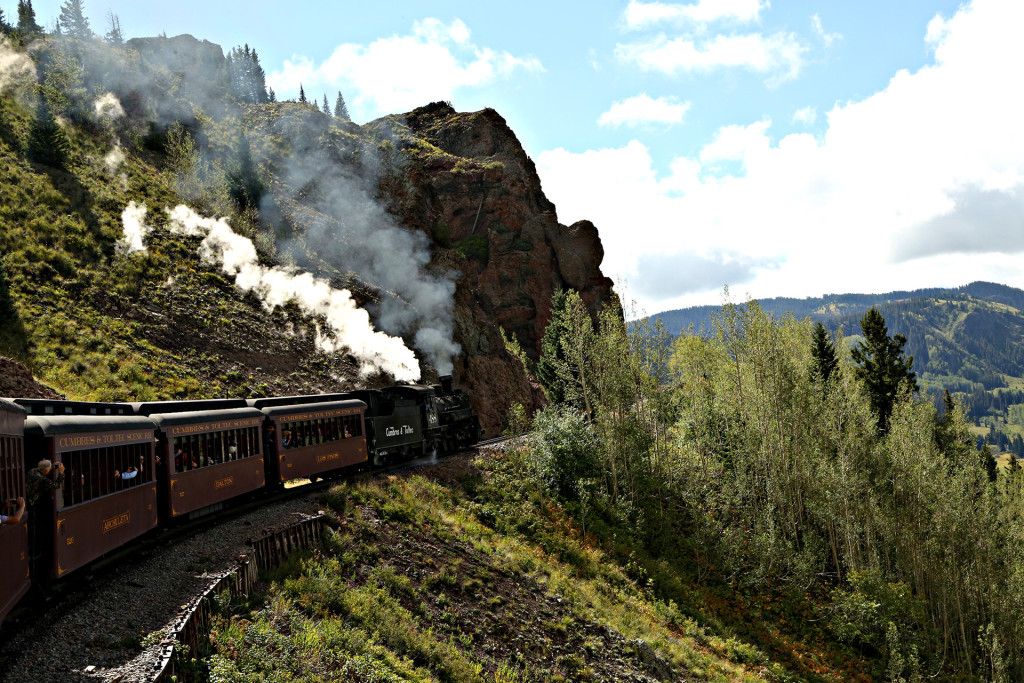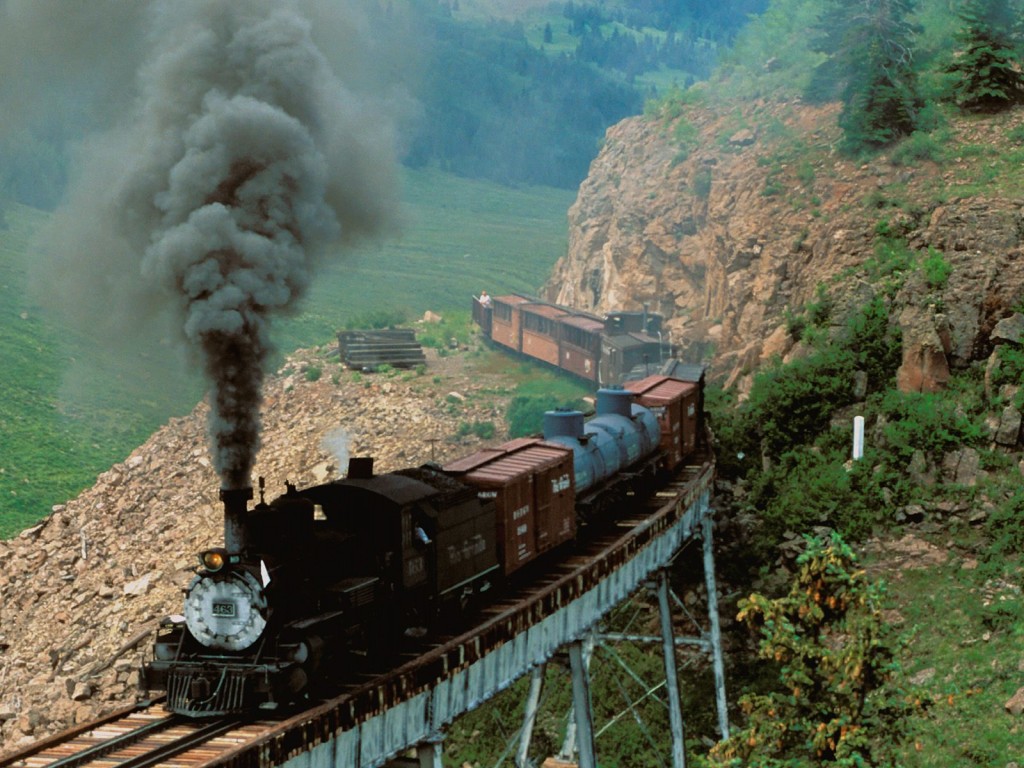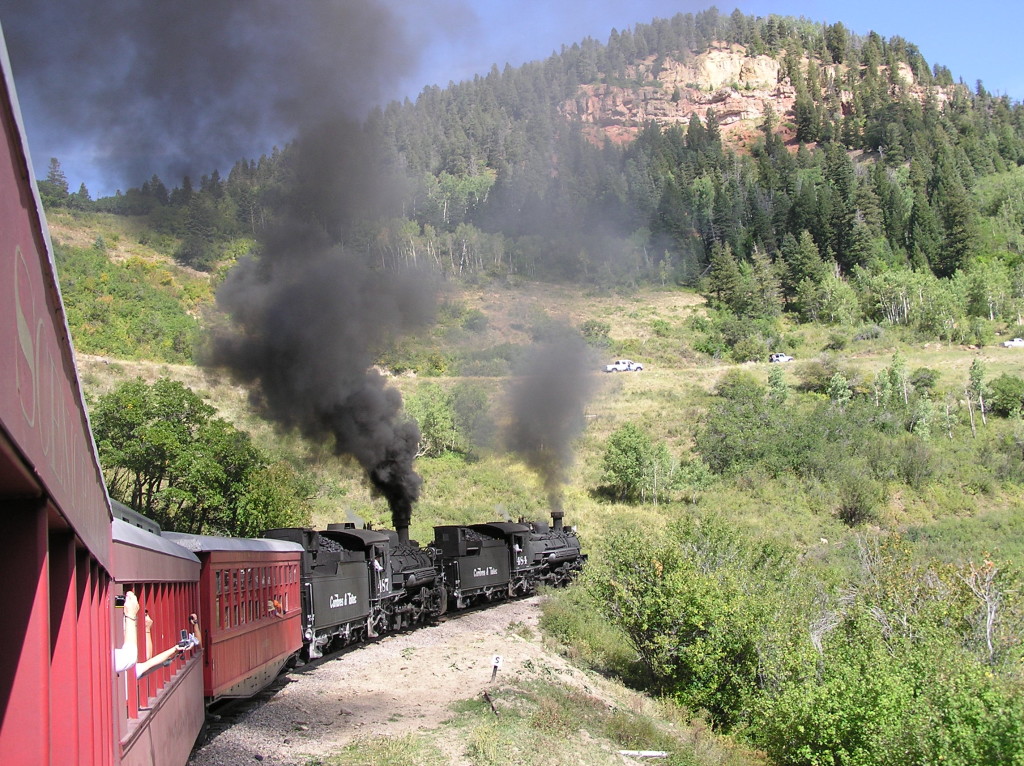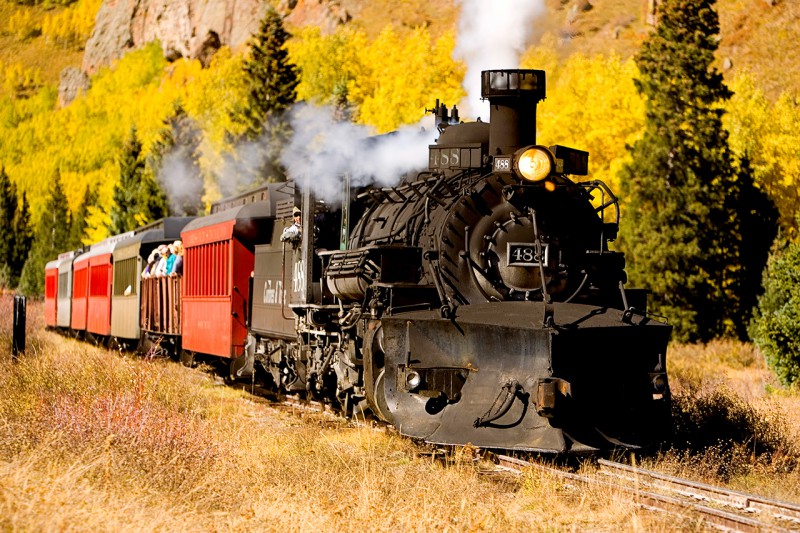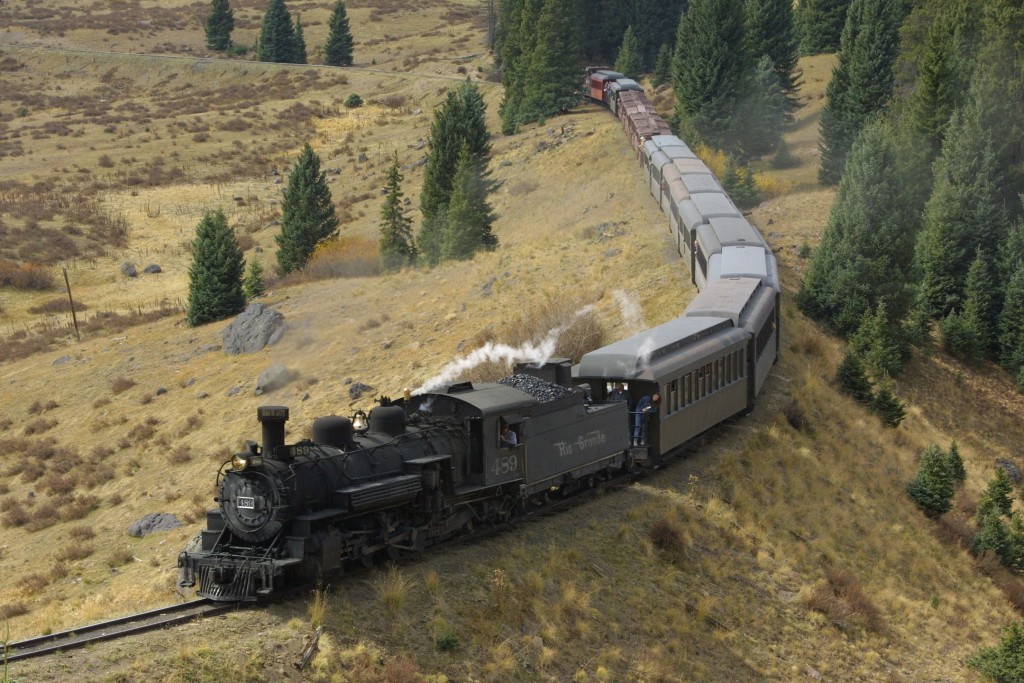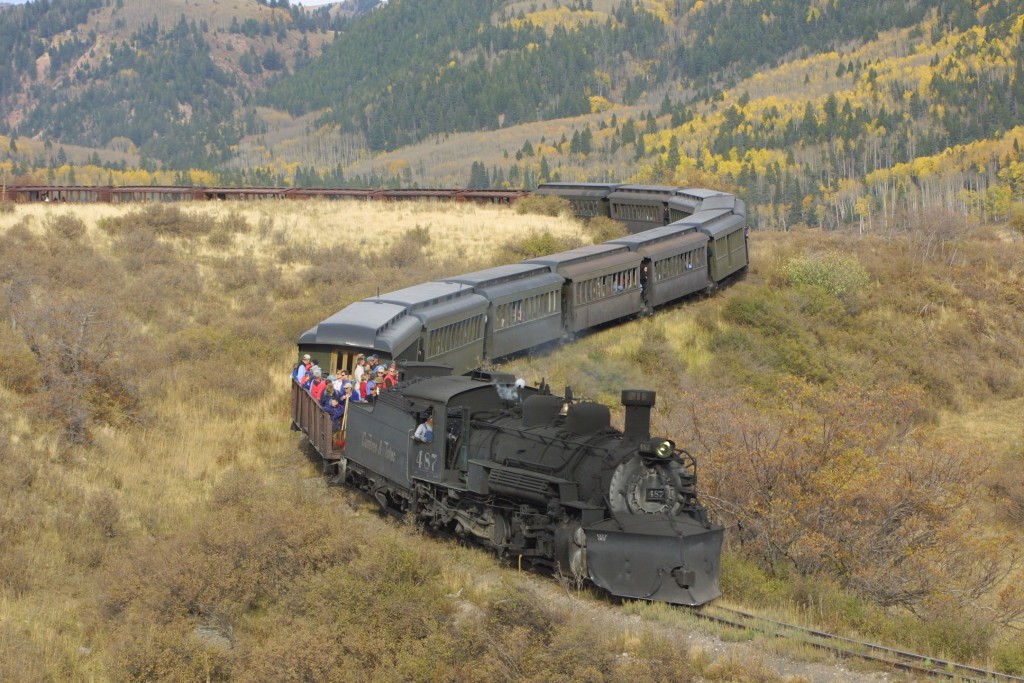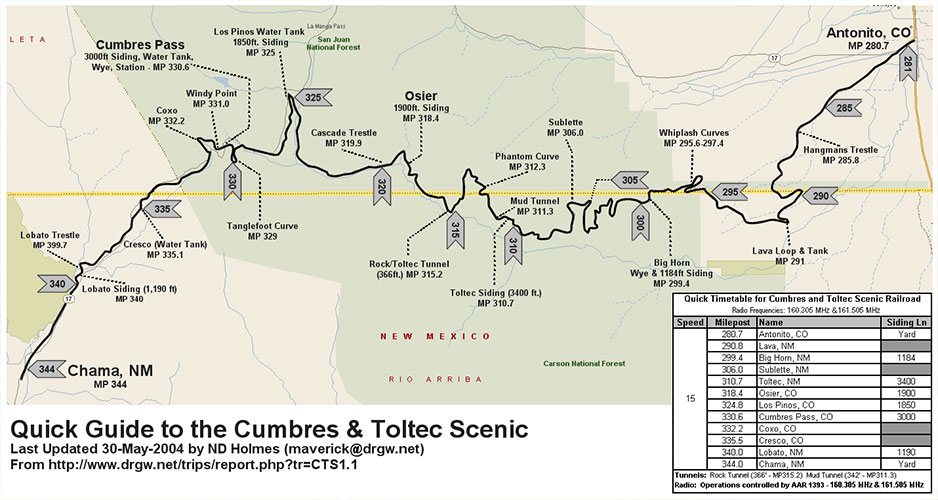 The Charm of Two Worlds Just Outside Your Window
The merging of two entirely unique and almost mythical backcountry worlds are yours to soak up and enjoy here on your week long vacation at RTR. While on the backs of your very own loyal and trusted horses, you will be awed by the timeless and breathtaking panoramas that have captured the hearts of adventure-seekers from yesteryear on through to today.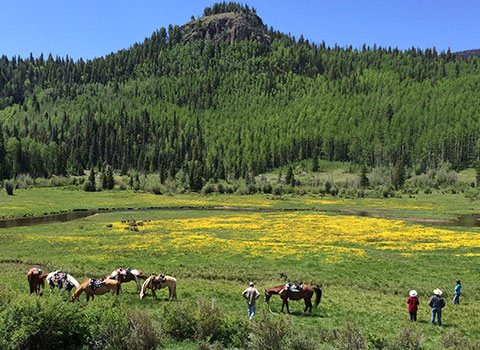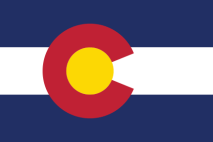 The Spectacular Colorado Rockies
We think our location is ideal. The surrounding country is completely unspoiled and the scene brings new appreciation to the word serenity. In this alpine setting, summer temperatures are near perfect with warm, sunny days and cool evenings.
Ponderosa pine and aspen are in abundance and a countless variety of wildflowers decorate the meadows. The ranch buildings form a secluded cluster overlooking the valley and the river below. The ranch rises to over 10,000 feet at the north end before it drops down into the river valley. Below the lodge and cabins lie the barn, corrals, arena and a beautiful riverside area for ranch cookouts. Over a mile and a half of trout-rich river winds through the ranch and horses often graze the banks and nearby meadows, providing a view from the lodge that is breathtaking.
"

Colorado's state motto is the Latin phrase

"

Nil sine Numine

"

which translates to:

"

Nothing without Providence,

"

but the original designers of the state seal intended the translation to be

"

Nothing without the Deity.

"
Southwest Gallery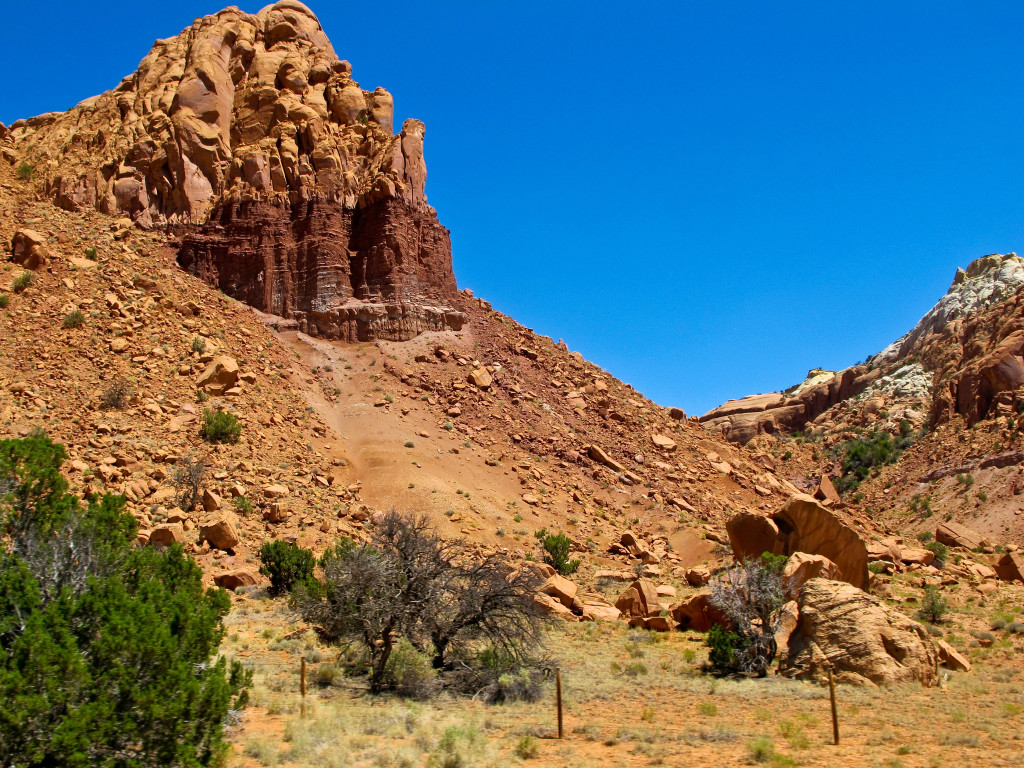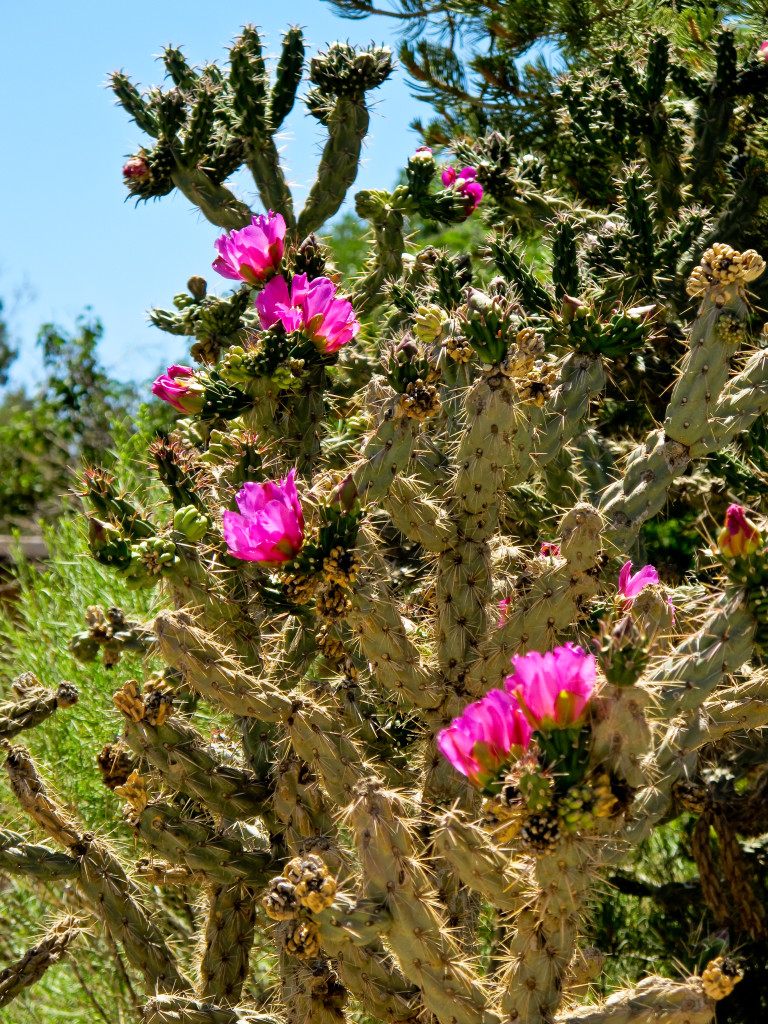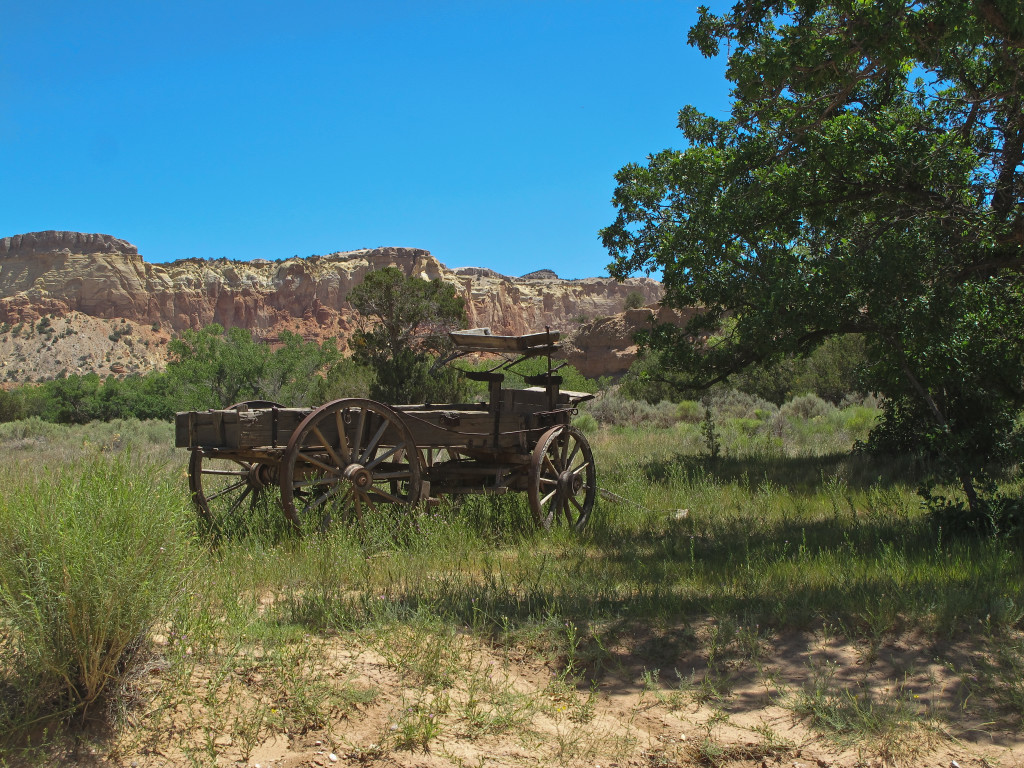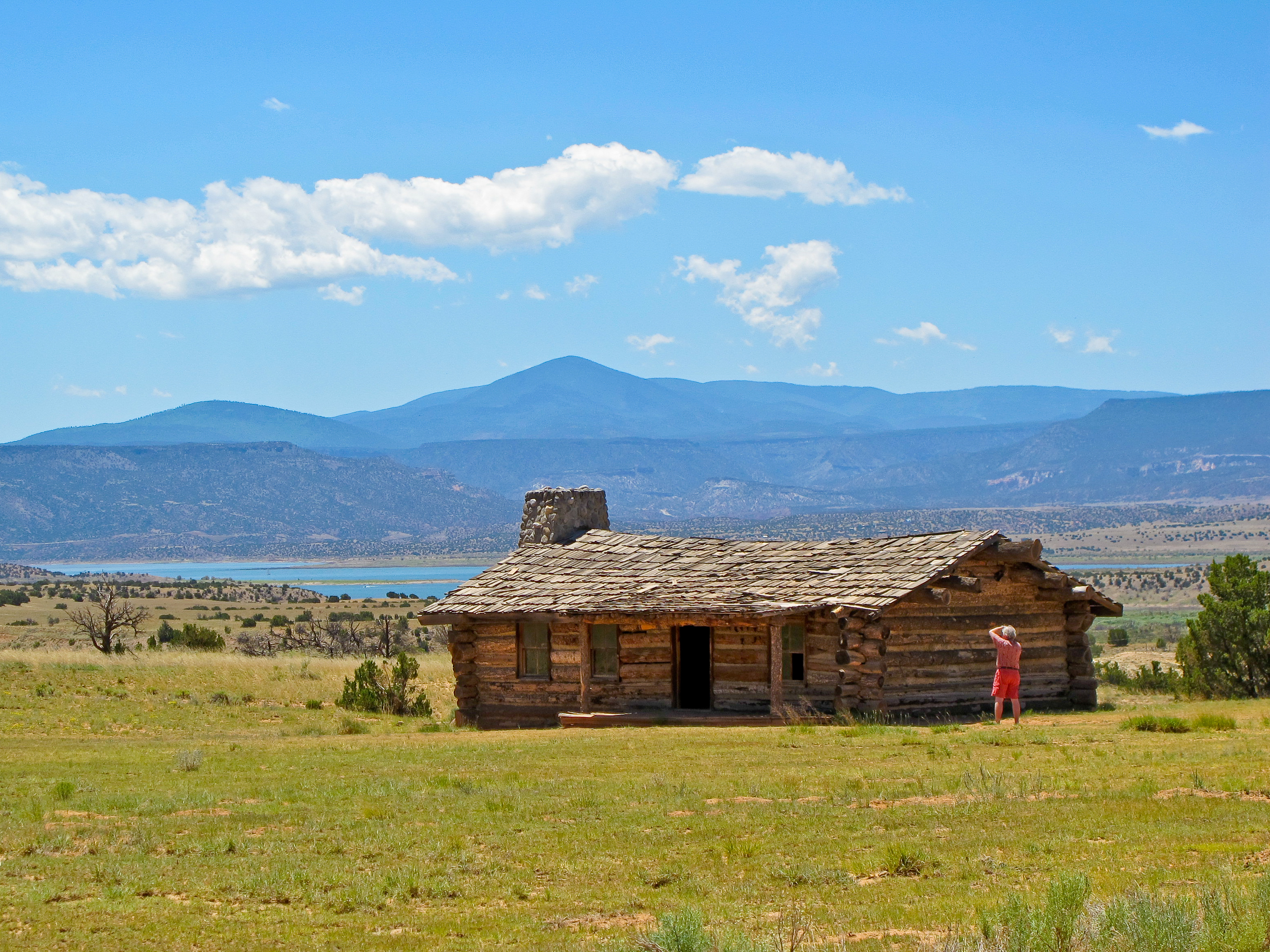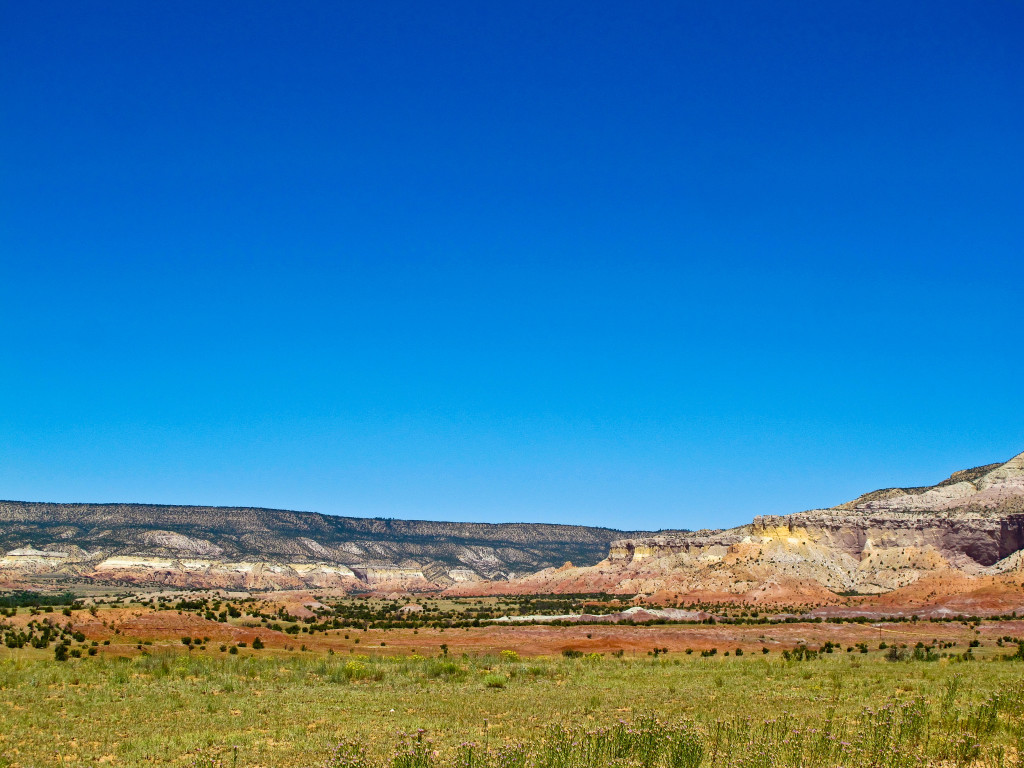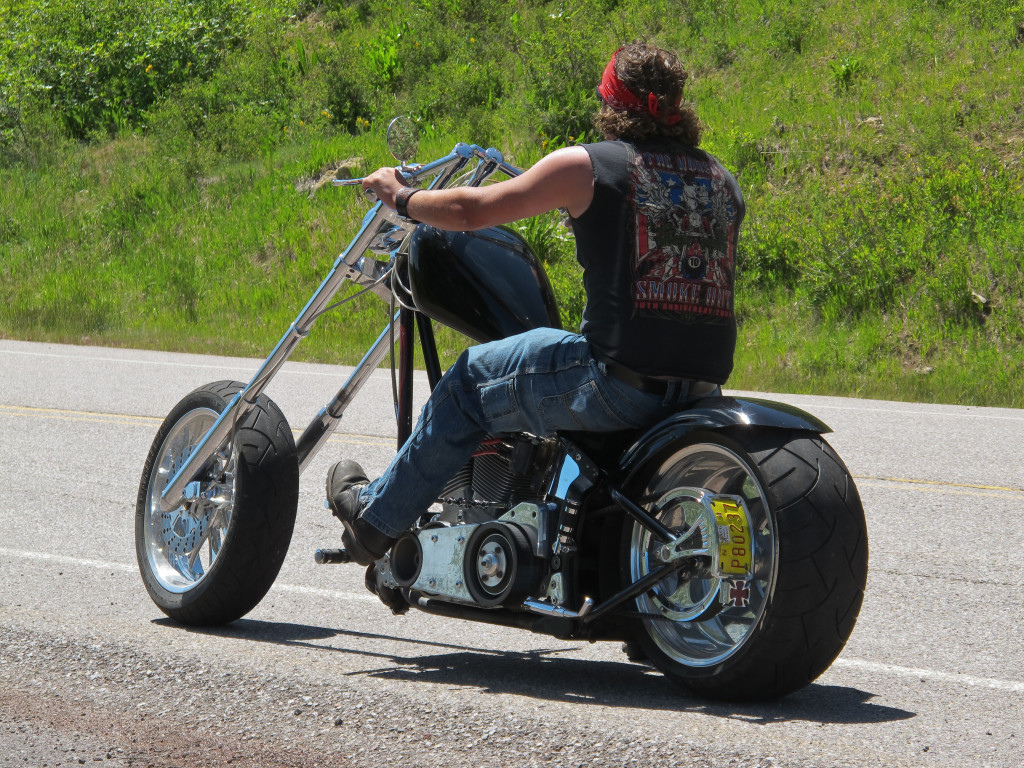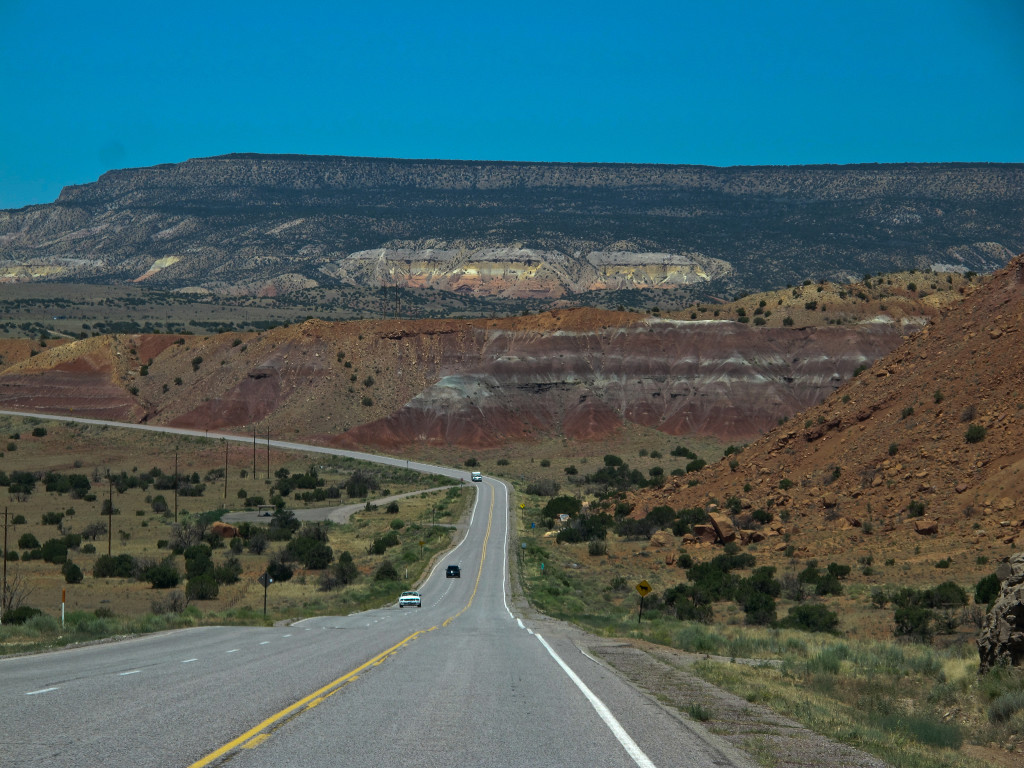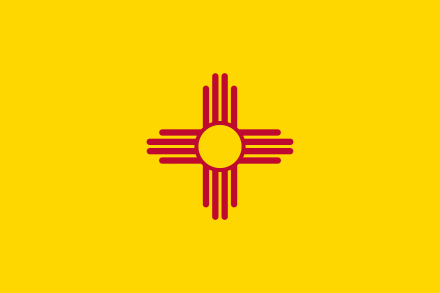 The Enchanting New Mexico Southwest
If you've never experienced the enchantment of New Mexico, you are in for a real treat. Our ranch is only two and a half hours north of Santa Fe, and Taos, New Mexico (where the famous Wild West movie – "Butch Cassidy and the Sundance Kid" was partially filmed) is only a mere hour and a half south of us. Both towns are fascinating with their unique blend of historic southwestern culture, architecture, cuisine, world-renowned art galleries and shopping.
Indeed, Santa Fe is known as "the city different" and it doesn't take long to realize why. Many of our guests choose to spend some time in either Taos or Santa Fe before or after their stay with us, thereby mixing a dash of the Southwest in with their Colorado Rocky Mountain experience. In addition, many visitors to Santa Fe are looking for a dude ranch experience and since we are the nearest one, they are excited to live out their riding adventures with us.
For more information on the Santa Fe area, visit their website at www.santafe.org.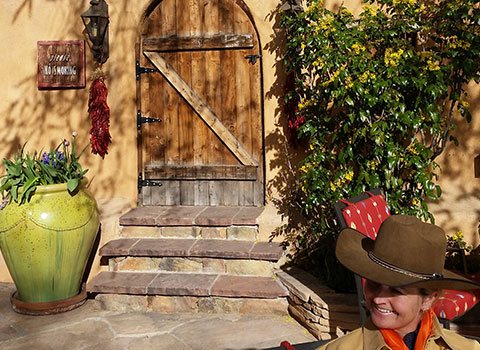 New Mexico's state motto is the Latin phrase
"
Crescit eundo,
"
which translates to:
"
As It grows as it goes.
"