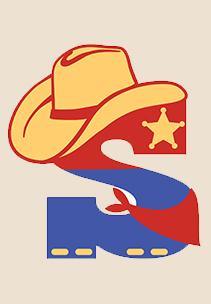 Scallywag – A mean, rotten or worthless person.
Shindig – A dance, party, celebration.
Skedaddle – Scurry away or run like heck, get, leave, go. "I best skedaddle."
Slap-Jacks – Pancakes
Spell – Time; for a while.
String – A line of horses.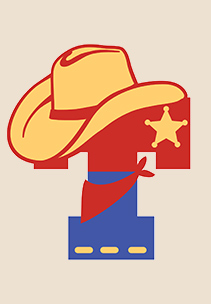 Tarnation – A mild oath or explanation.
Ten Commandments – Fingers or nails.
Tenderfoot – A person new to the job, or a young person.
Timbers – Legs.
Three Ways from Sunday – Moving quickly; high-tailing it out of there.
Tit for Tat – I shall treat you as you treat me.
Tuckered Out – Tired, fatigued.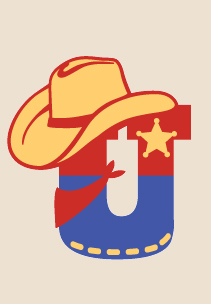 Up a Tree – In difficulty, cornered, unable to do anything.
Upper Story – The brain, the head. "He's not right in his upper story."