Pink Friday Tradition
By Arden Foster on June 20th, 2018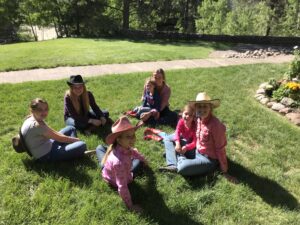 We have a tradition at Rainbow Trout Ranch that every Friday we wear pink shirts.  It was inspired by Wrangler's Tough Enough to Wear Pink campaign.
Tough Enough to Wear Pink was established in 2004 by ­­­­Terry Wheatley with Karl Stressman. Wheatley was a breast cancer survivor with an entrepreneurial spirit, and, with Stressman's help, was able to unite the professional rodeo and the western community in the fight against breast cancer.
So many of us can relate to the ongoing fight with breast cancer, indeed with cancer in any form, either from knowing or being a survivor, or knowing someone who has lost their fight. It is for all these people that we find the inspiration to support foundations that can give back to the research community and treatment facilities.
Today, at our little Colorado dude ranch, we are proud to wear pink on Fridays in support of the fight against cancer. All the staff as well as the guests are invited to participate in our tradition which started years ago and has become as much a part of our week as the cheeseburgers by the pool that we serve on Fridays!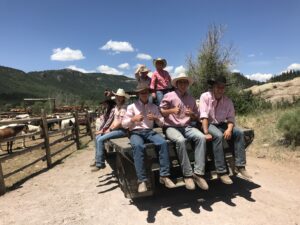 There are many companies that sell pink shirts for men, women, and children, but the Wrangler Tough Enough to Wear Pink shirts are specific to the cause because a portion of the profits goes to research and breast cancer charities. According to their website, "To date, the campaign has raised over $26 million for breast cancer charities, much of which stays right in the community."
Terry's story is an inspiring one, and we encourage everyone to read more!
http://www.toughenoughtowearpink.com/about/
To learn more about the Tough enough to Wear Pink foundation visit: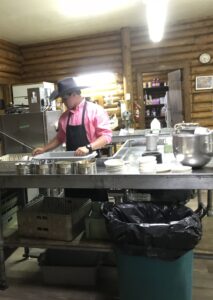 http://www.toughenoughtowearpink.com
To shop for Tough Enough to Wear Pink Wrangler apparel:
https://www.wrangler.com/collections/wrangler-tough-enough-to-wear-pink.html
Also, check out the Rainbow Trout Ranch episode on Debbe Dunning's Dude Ranch Round-UP on  RFDTV, where she features our Pink Friday Tradition!