Faith, Hope, & Charity
By Arden Foster on January 23rd, 2019

Hiking is always a great way to get out into nature and stretch out your legs. We are so lucky to have hiking right in our backyard here at the ranch  – literally, just behind the lodge are these incredible rocky outcroppings that we can hike to.  We call them Faith, Hope & Charity.  They were named in the 1920s by the original owner, Pearl Hamilton, a staunch Catholic lady, and those names have stuck over all these years.
Charity is the one most people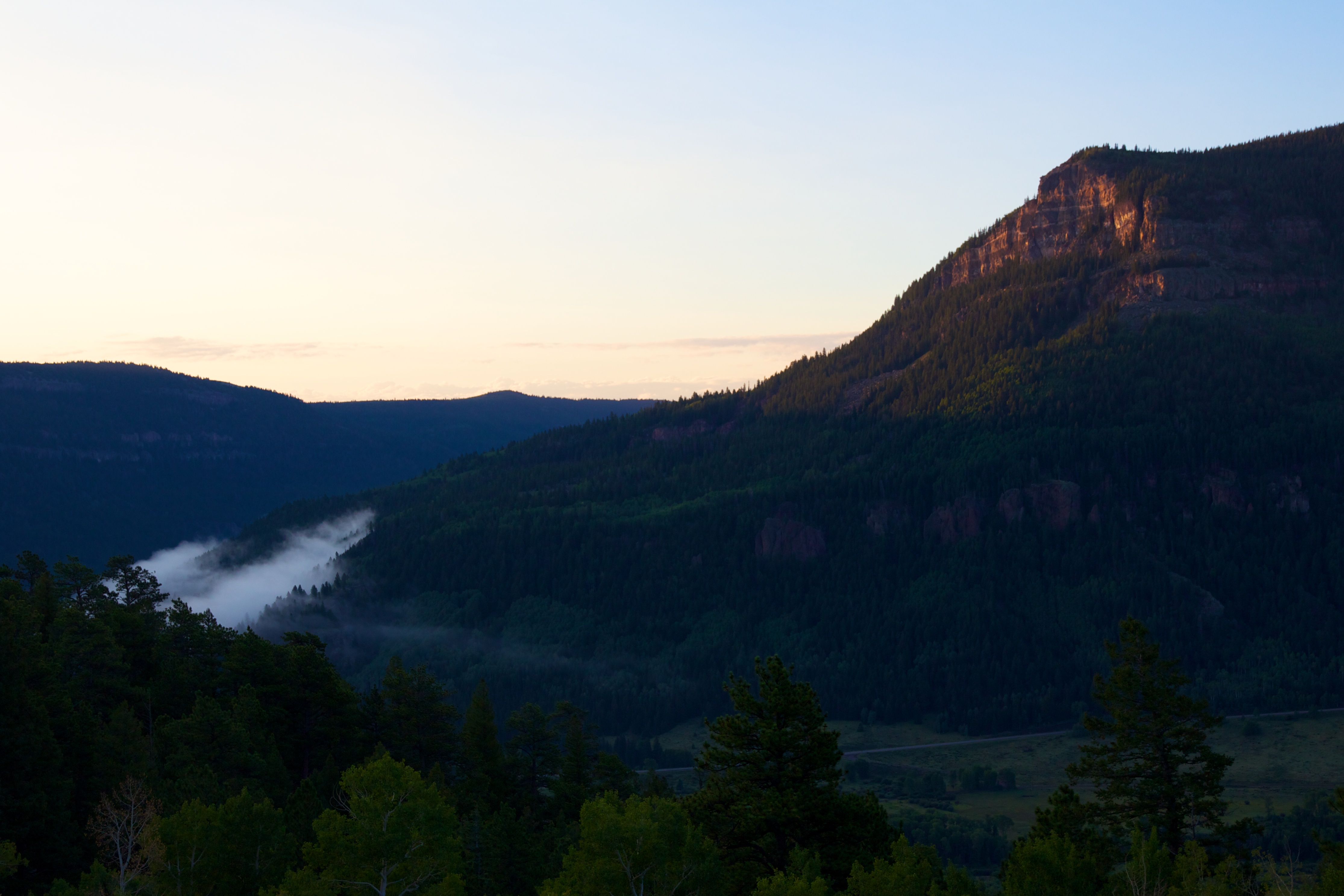 hike to, since we offer a morning hike on Wednesdays to see the sunrise. A couple of the hiking guides meet with guests at 5:45am and they all head up across and up the canyon. It is the most incredible view as the sun crests the mountains, and you can often see the horses as they are coming in and being saddled. The guides tote up coffee and goodies (like lemon poppyseed bread!), and everyone just enjoys nature at its finest. You're back by breakfast, and by that point you've earned your hot breakfast!
If you look to the west while on top of Charity, you can see Hope and Faith. Most people make a morning or an afternoon of hiking if they go on from Charity to Hope and Faith. Hope is an easy hike from Charity, just a good walk back into the trees and around. Of the three it is Jane's favorite, with a particularly fabulous view of the lodge and ranch.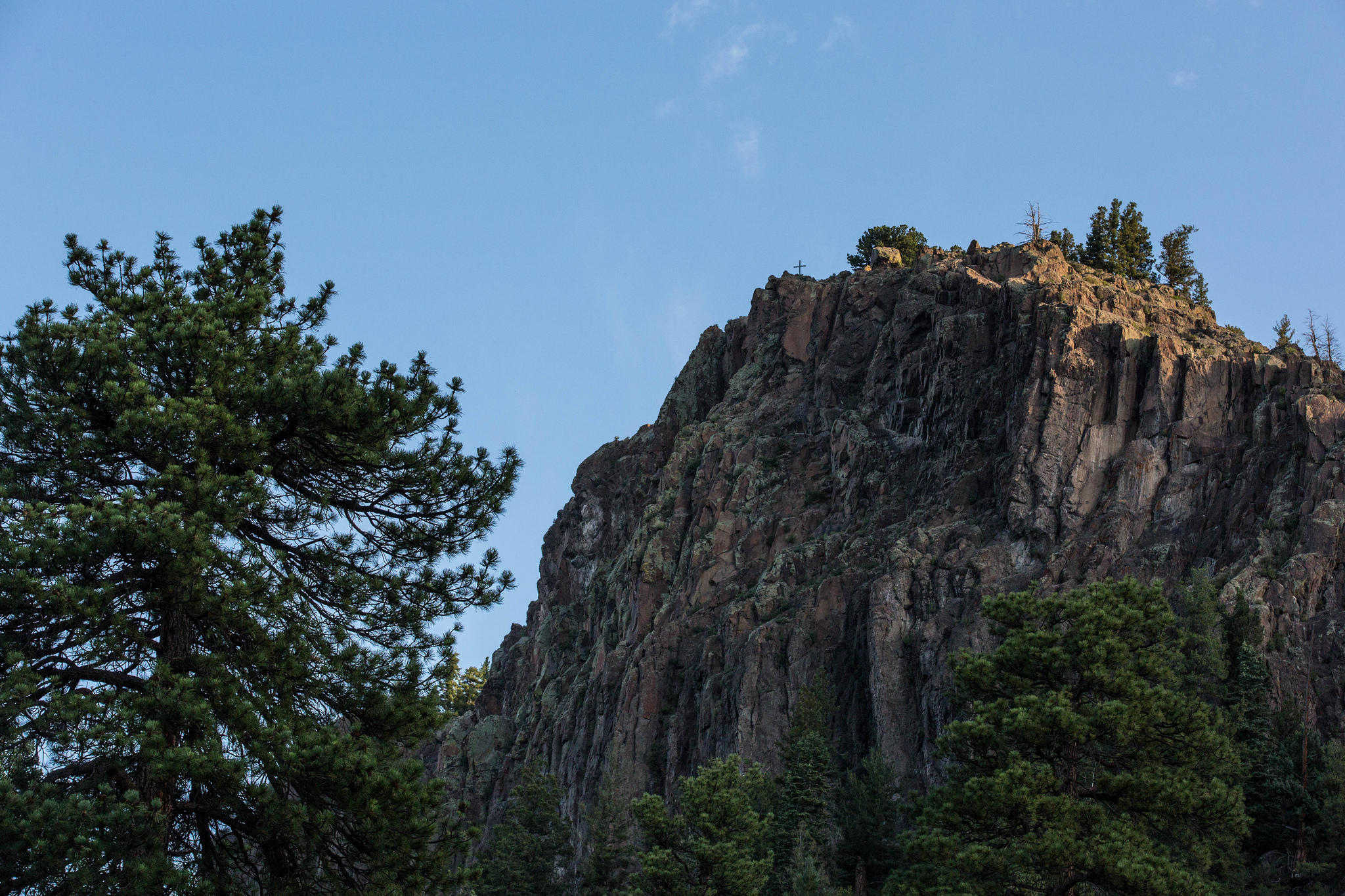 Faith is the prettiest at night, as one of the long-time and beloved staff members, Lauryn, hiked up with solar lights to light up a cross that Doug had so incredibly taken up years before to preserve Pearl Hamilton's tradition of always maintaining a cross up there. Linda told Lauryn once it would be so nice if you could see it at night, so up Lauryn went to light it up. That was six years ago, and the lights are still bright, a beacon above the ranch.
Faith is a more strenuous hike as it takes longer to get there. It is actually on Forest Service Land, and there is a log book with all the names of everyone who has been up there. It's an impressive view, and worth the extra trek!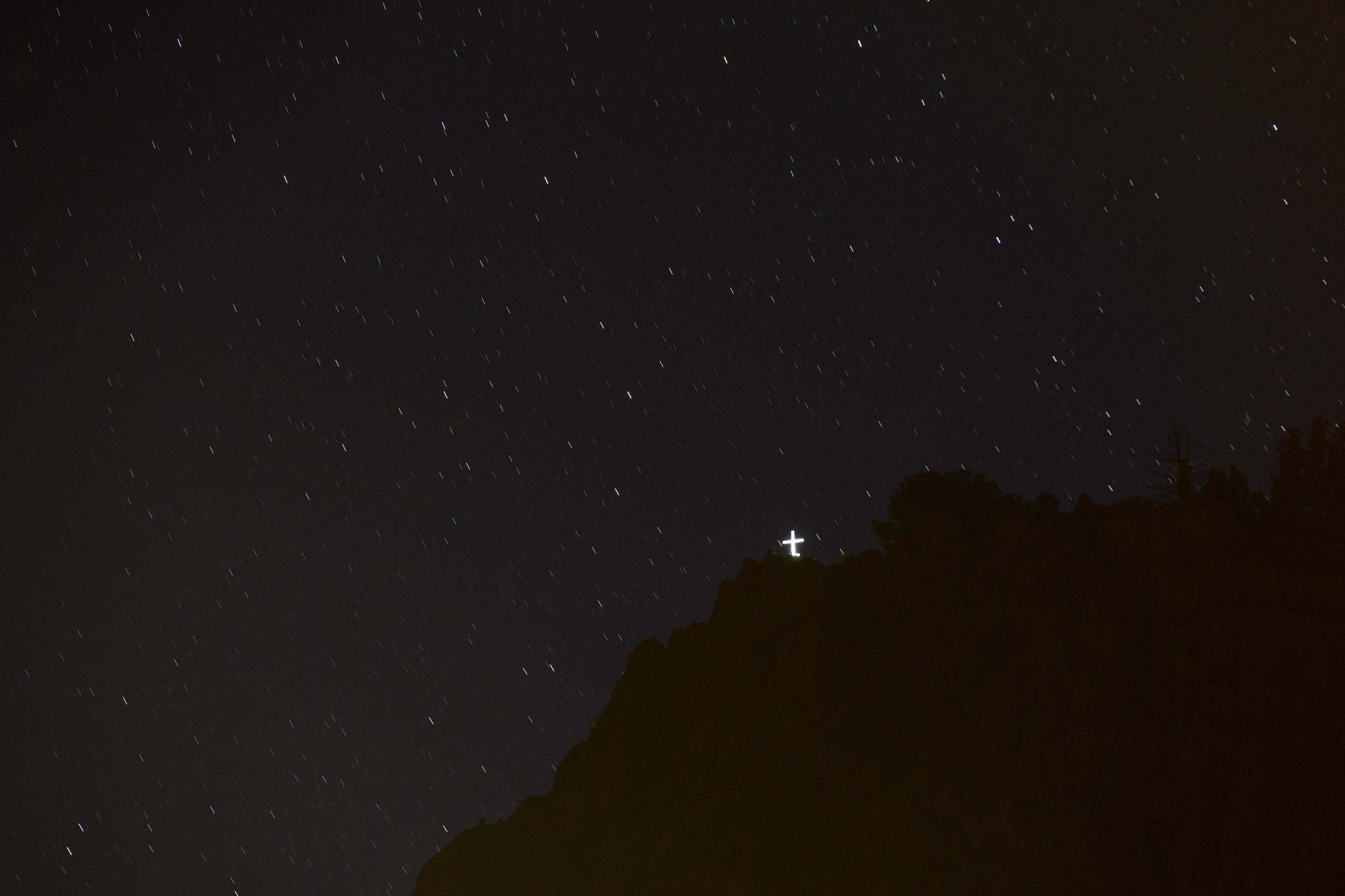 We have more hiking to offer than this, but these three rocky outcroppings are iconic to the ranch. When you look at them from the lodge or the barn, they act as visual patriarchs to the view!