Everybody Swing!
By Arden Foster on February 16th, 2019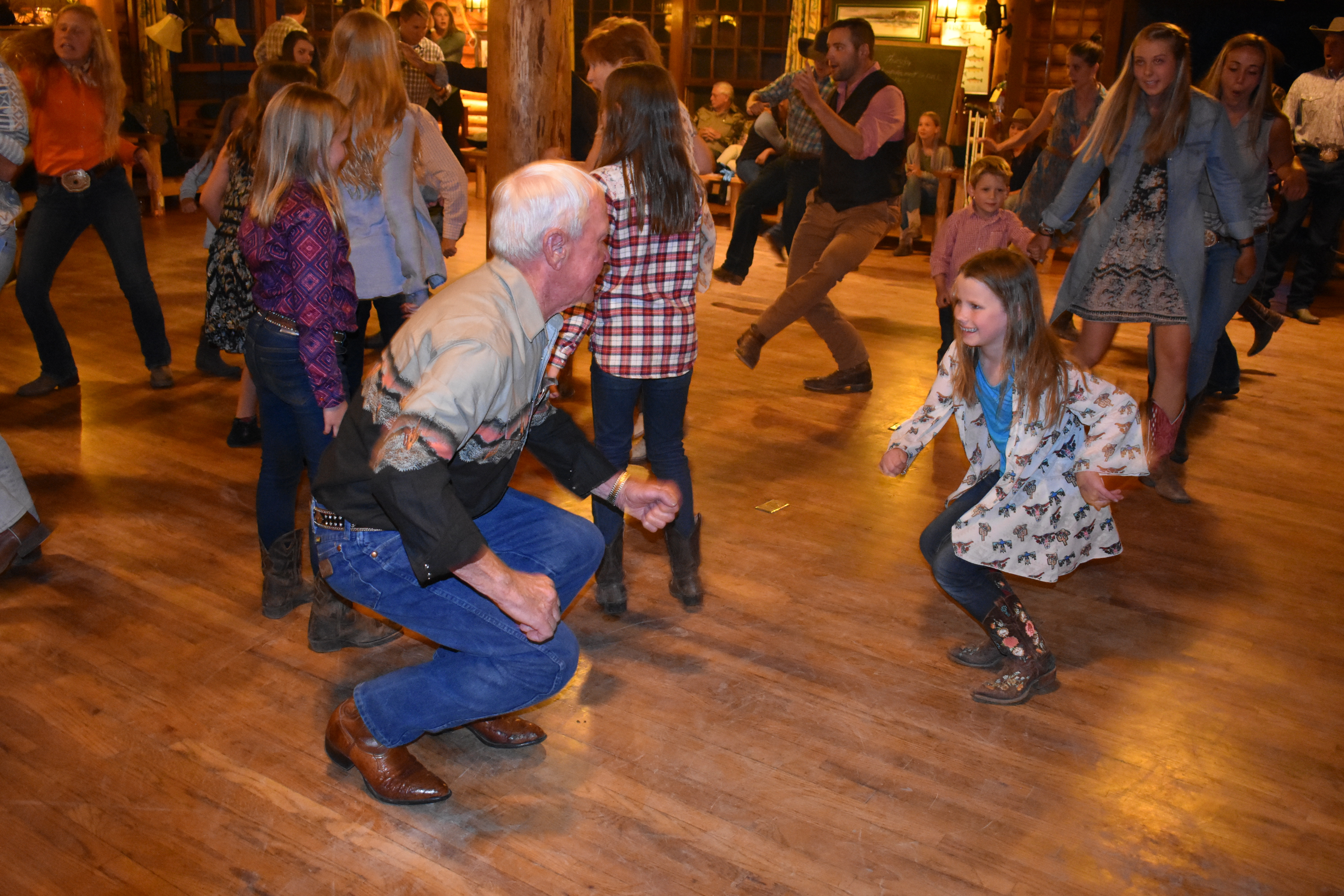 While we all do different things each day, such as riding, fishing, hiking, and anything else around the ranch that needs doing, we all come together to hit the dance floor on Tuesday and Thursday night. It's a great time, and we all look forward to cutting loose and dancing!
On Tuesdays we as a staff, with the wonderful David emceeing, teach the line dances like the Amos Moses and the Electric Slide. While we have plenty of folks who are new to western dancing, we make sure that everyone who wants to learn has the opportunity to do so.  From the adults to the kids, there is something for everyone throughout the night. It is really great to see those reluctant kids light up and get into it!
Once everyone has had a chance to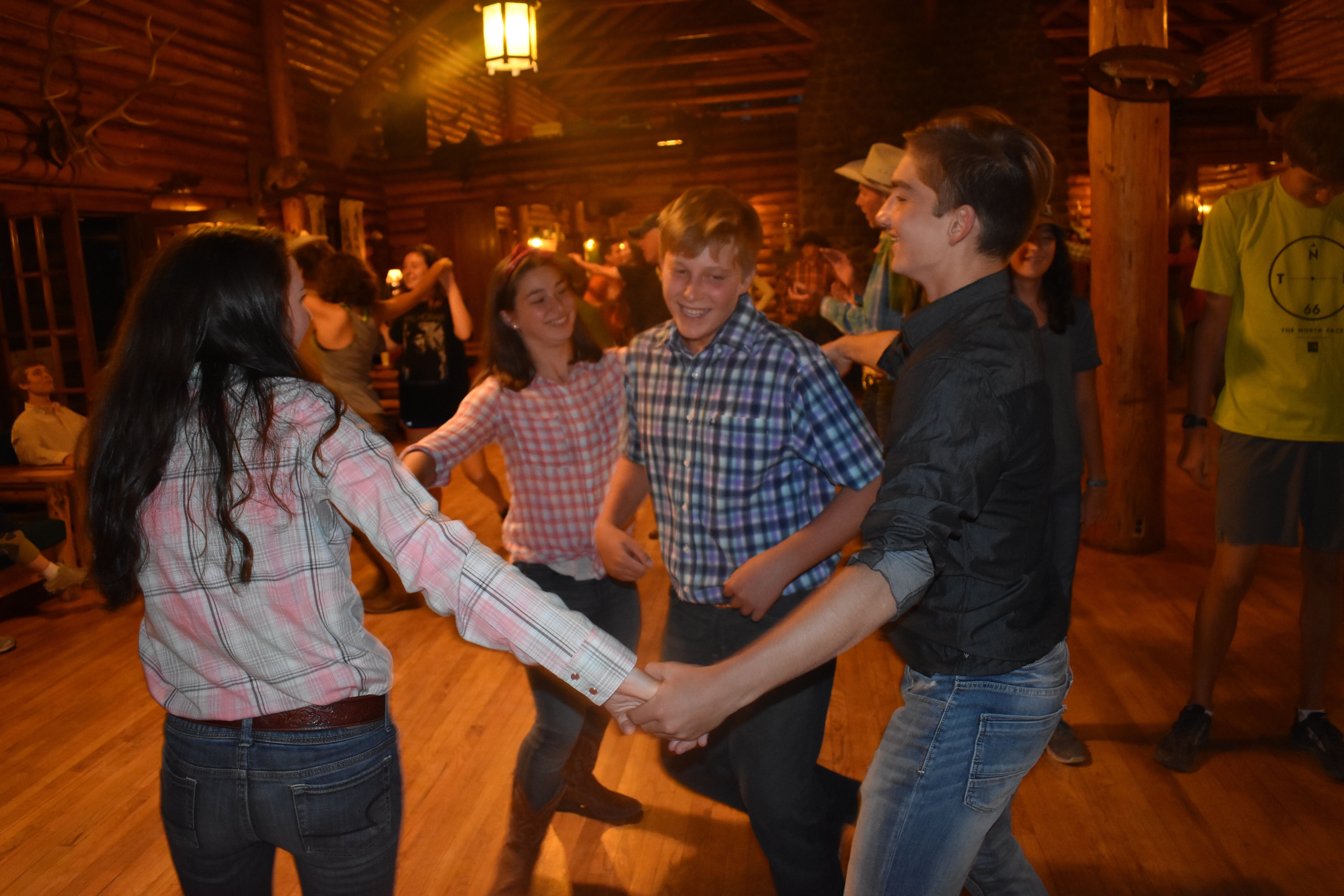 warm up, we break into pairs and learn how to do barn dances, waltzes, and the two-step. It sounds overwhelming, but David does a great job walking you through the moves, and a staff member is always happy to guide you.  I love watching the couples show off their skills (sometimes newly learned!).   And I really love watching the kids and teens who start the night off thinking they're too cool, but are soon smiling and enjoying themselves.
Thursday night is when the real fun kicks in, and we teach everyone how to square dance. It is our own version, and it's always a great time! We also do more barn dances, and learn the Boot Scootin' Boogie. Everyone is all smiles (and a little out of breath!) and this time they know what to expect, so everyone shows up!
What I love the most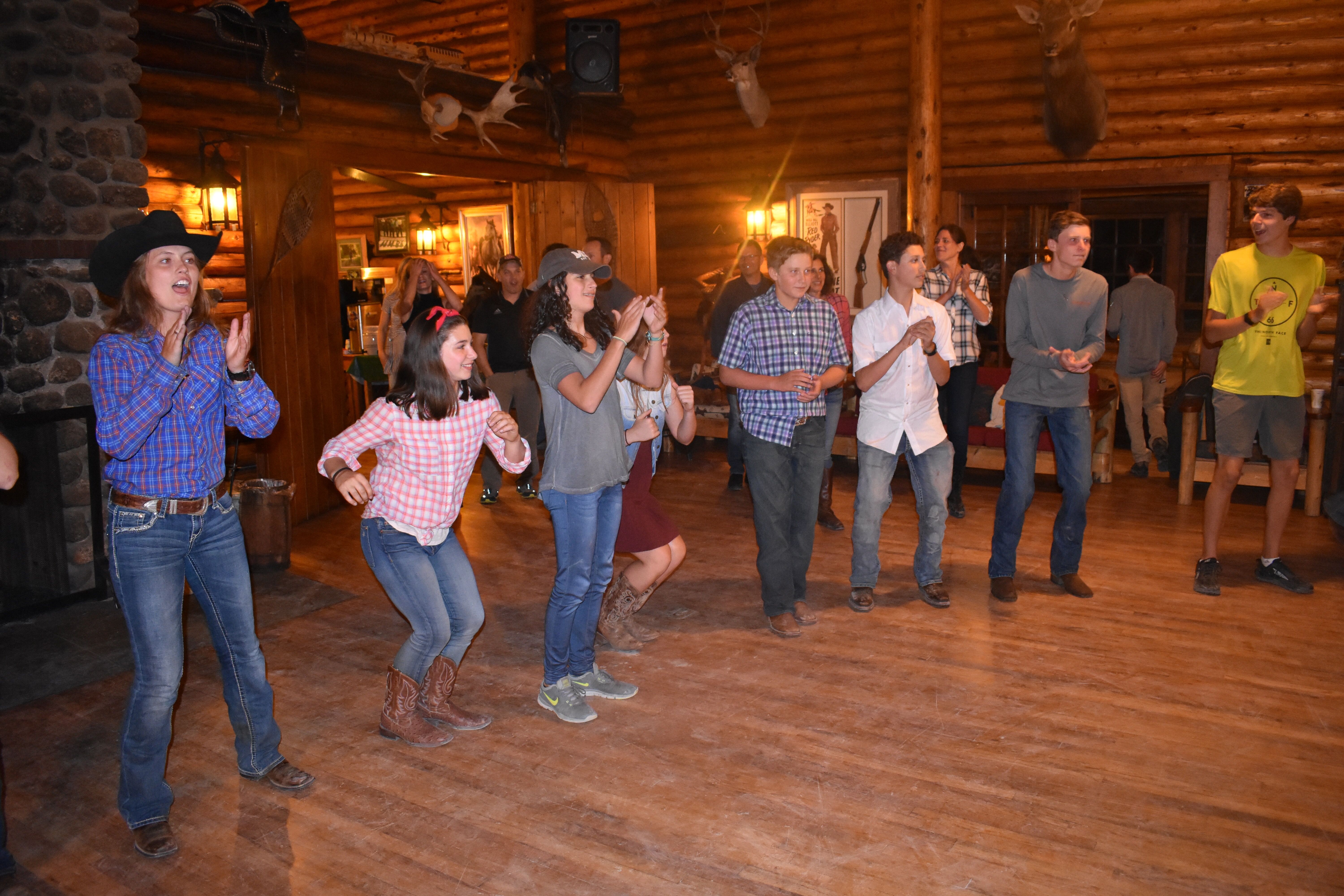 about dance nights is how everyone comes together to have a great time and learn. Everyone dances with everyone, and by the end of Tuesday night, new friends have been made, and memories of laughter and fun live on.   Thursday night simply cements it!