Friday Night Fun
By Arden Foster on February 22nd, 2019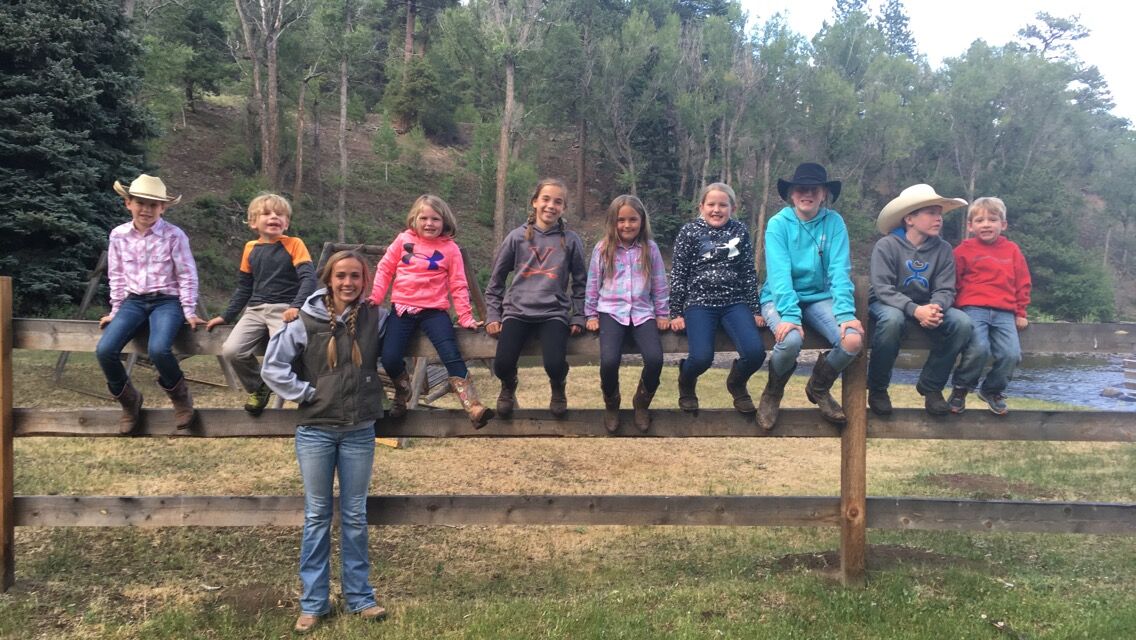 There is one night a week that is unique to all other nights at Rainbow Trout Ranch, and that is Friday. It is the only night during the week that kids and teens don't eat dinner with their parents, or rather at the kids' and teen tables that develop early in the week. But Friday night everyone goes their different ways – the adults have a fancy dinner evening, eating delicious food by candlelight in the magnificent main lodge. Meanwhile, the Buckaroos (3-5 year olds) and the Cowpokes (6-11 year olds) meet on the front porch, while the Teens (12-17 year olds), meet in the Crew Dining Room. All of them are in for a night full of fun activities and food.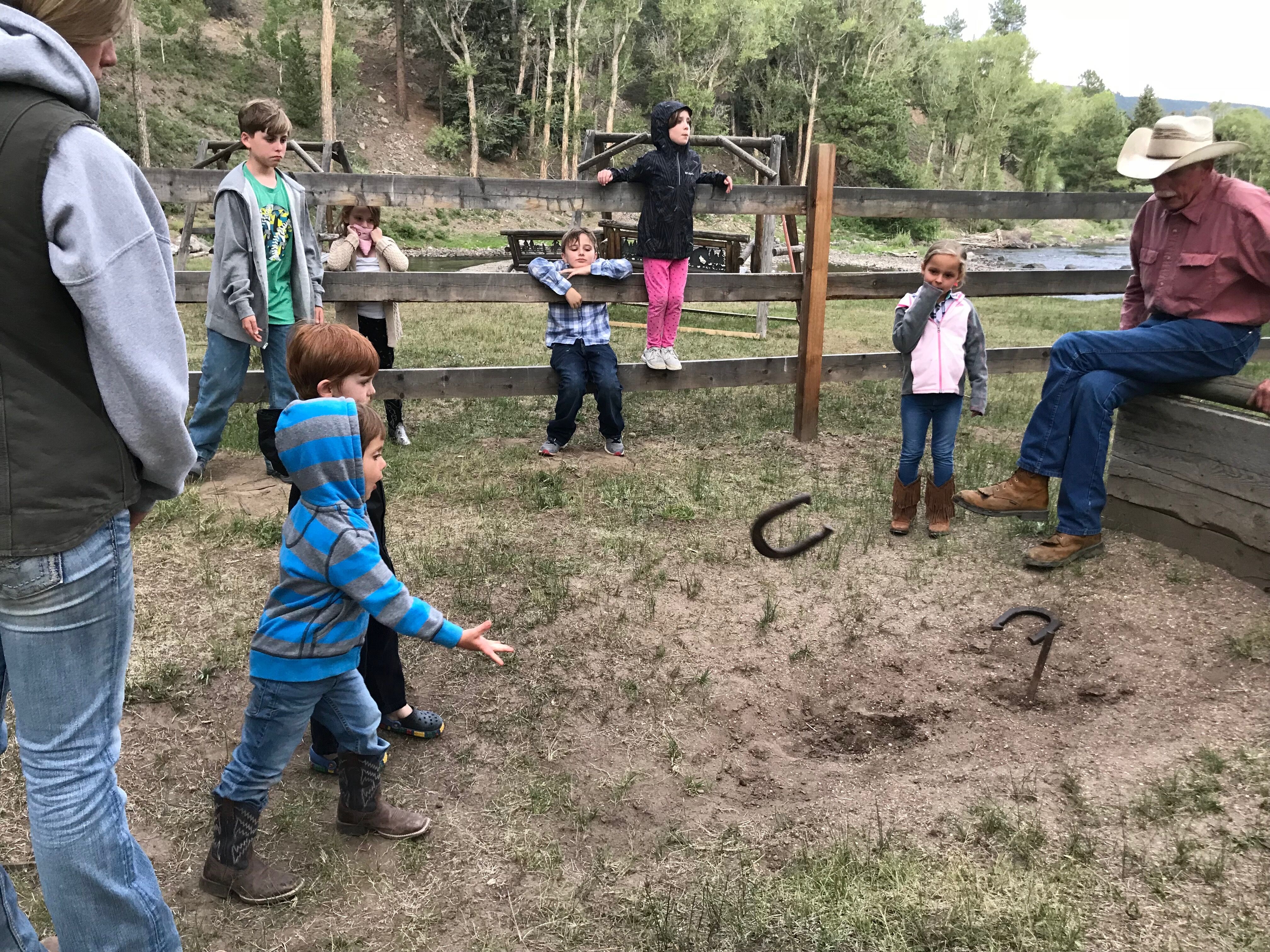 The Cowpokes and Buckaroos and their counselors head down to the picnic grounds where they meet up with Doug, who has the fire ready for hotdogs and yummy s'mores. After they've eaten their fill, and fit in a few games of horseshoes, the kids climb on the horse drawn hay wagon. One of the wranglers drives the beautiful brother-and-sister team of black Percherons, while Doug and the kids sing songs, talk about their week and their horses, and practice for their performance on Saturday night at the sing-along.
Meanwhile, the teens meet up with the staff for homemade pizza. It's a great time them to get to know the other staff members whom they may not have had much time with all week. After pizza they head down to the picnic grounds and make a few s'mores with the fire that's still going from the Kids' Cookout. Following a few games at the volleyball net, they head up for a fun and fierce game of Capture the Flag – a true RTR tradition - in the dusky time of night until after dark.
We really take pride in that we've made it a priority that kids and teens have a great time experiencing the west, the outdoors, and the cowboy lifestyle. All week, they get an opportunity to unplug from technology and to bond with their families; but Friday night is all about the kids and teens bonding with each other. By this time of the week they have all become fast friends and it is wonderful to see them having such fun together.