Christmas in July
By Arden Foster on January 4th, 2020

Now that the holidays are over, I am already reminiscing about this Christmas, but also about one of my favorite traditions at the ranch: Christmas in July! We celebrate it every year at the end of July, and we do a Secret Santa gift exchange amongst all of us who work there. It's always exciting trying to figure out the perfect gift (sometimesthey're funny, sometimes sincere, usually both!), while keeping it all a secret.
We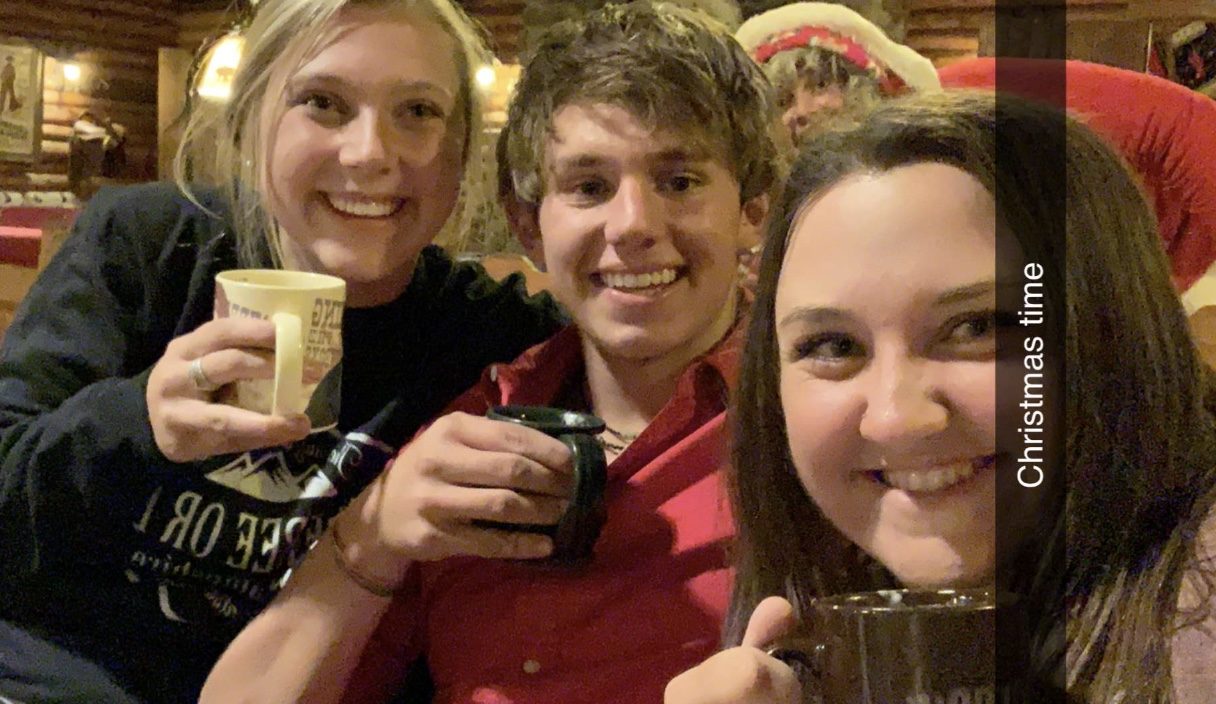 celebrate after the last Sunday night Guest Orientation in July.   We all run off to change into pajamas, comfy clothes, and ugly Christmas sweaters, then we gather in lodge near Linda's year-round Christmas pine tree with pretty lights, to drink hot chocolate (with extra marshmallows of course), and take turns opening gifts. After all the fun of guessing and unwrapping, we have a special dessert made by Linda (it's SO GOOD!) and spend time together.
The fun of Christmas in July is evidence of how close we all become as a family at the ranch. The gifts that are passed around include inside jokes and personal touches, and it makes it all the more meaningful and sentimental. The staff at the ranch is a family like any other, and I feel so lucky that I've now had five summers with so many wonderful people!