Mornings on the Ranch
By Arden Foster on March 16th, 2020

O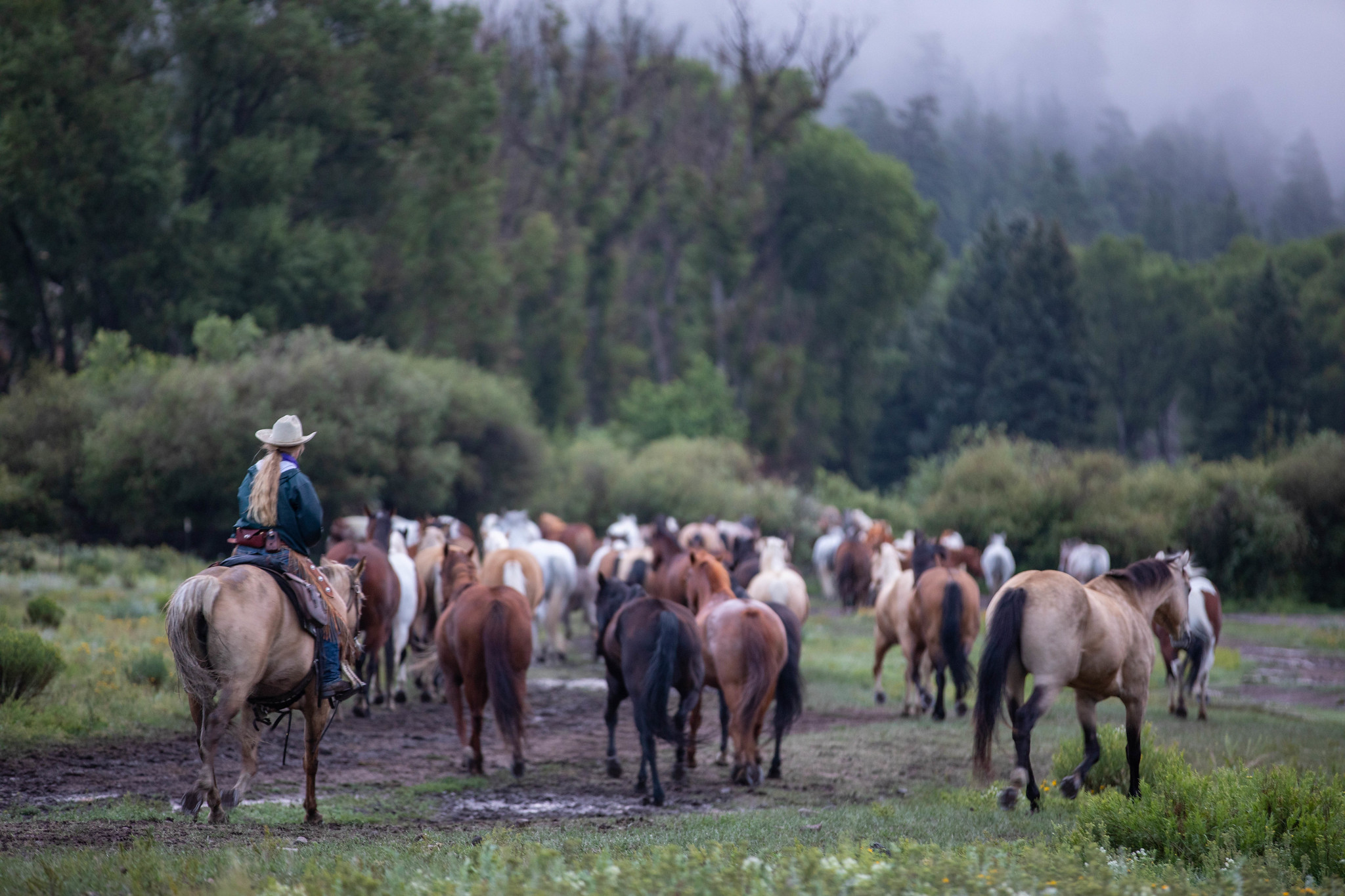 ne of my favorite times of the day is in the morning, as the ranch begins to wake up, and everyone is beginning their routine. My day, unless I'm wrangling (which is another amazing part of my job), begins with a walk down to the barn from my cabin. It is usually chilly, and the light is just getting strong, but the sun isn't up.
I often see Linda in the office through the window, the lodge lights still shining bright, and Doug, spraying off the sidewalks, and moving the sprinklers on the lawn. The maintenance man is collecting  the garbage and recyclables from the night before.  If I'm spry enough, I have an extra few minutes to dash into the lodge for a cup of coffee, saying "Good morning!" to the kitchen staff:  Shawn, long time chef, and his assistant chef preparing breakfast, and Willa, head waitress for the past few years, preparing the fruit and other items for the breakfast bar.
O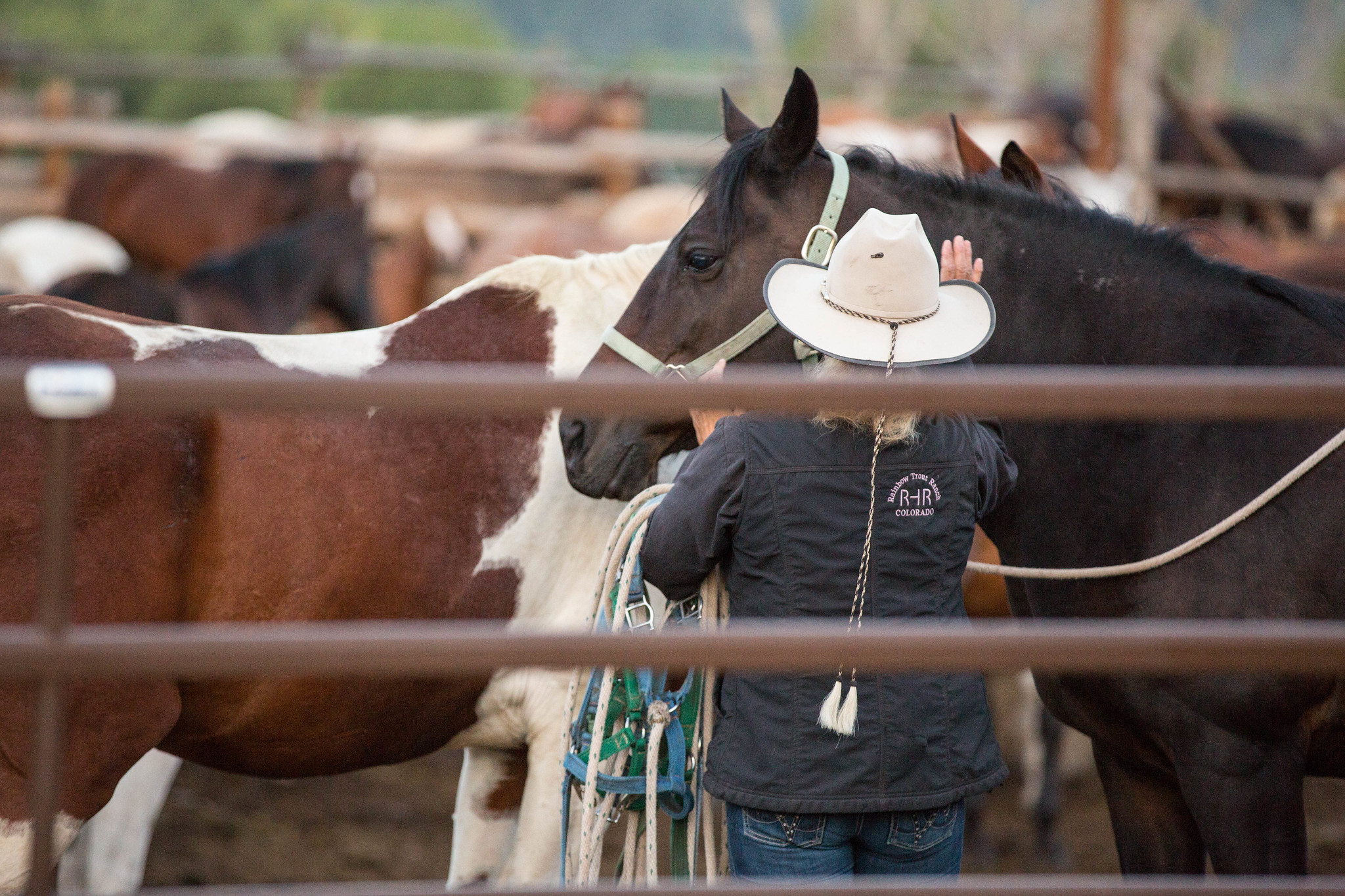 nce I make the five minute walk down to the barn, it's all a flurry of a well-oiled machine to get all the guest horses saddled before breakfast. One person, usually Jane, is catching the horses we need for the day in the pen, while we are tying horses out, brushing the dirt off and combing manes, then throwing saddle pads and saddles onto each one. It's amazing that as a team we can get over sixty horses saddled in about 45 minutes.
The maintenance man comes by and picks us up on his way back to the lodge after his morning routine, and we all ride in the back of the truck to go have a hot breakfast, and more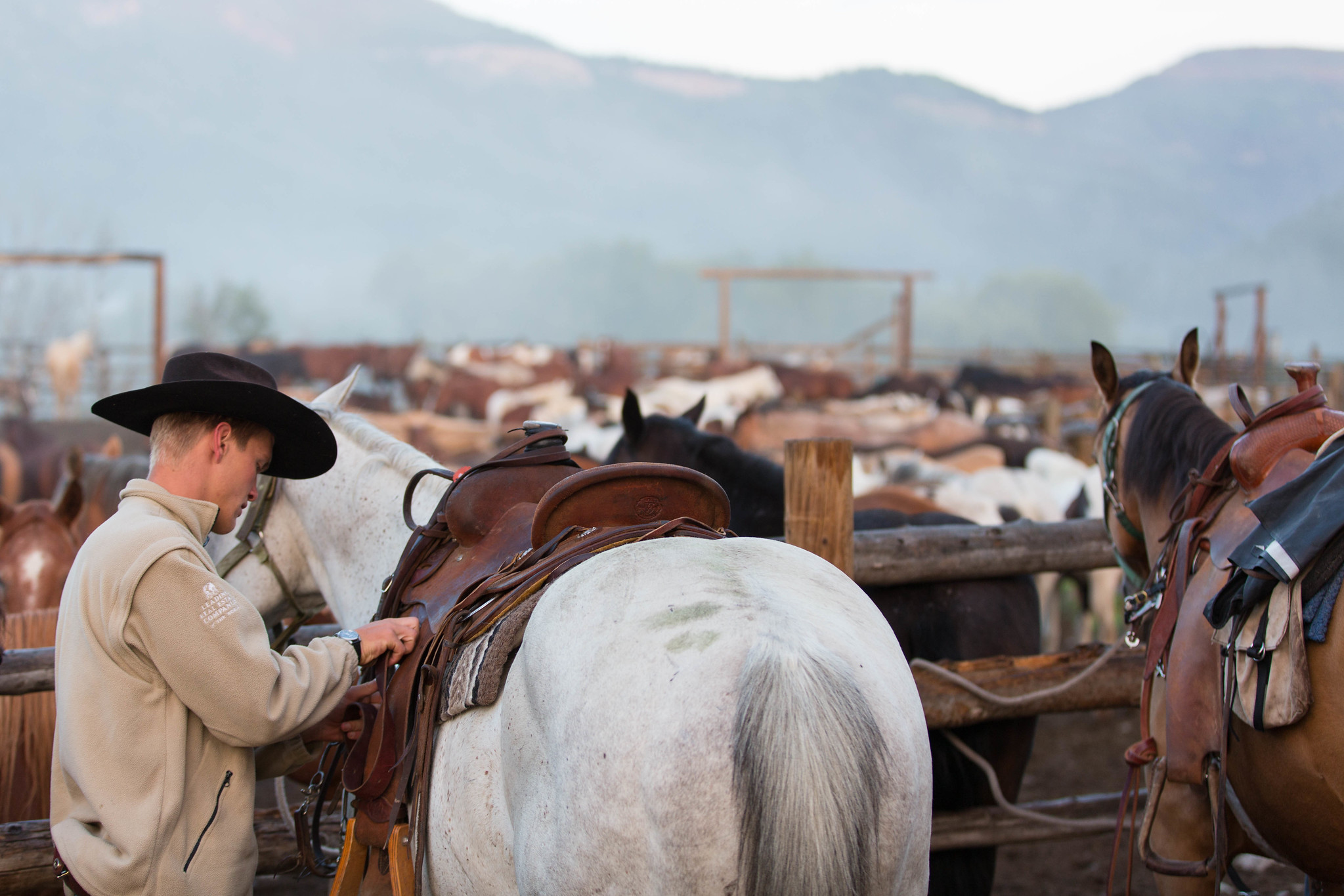 importantly, a cup of coffee. Nothing is better than feeling so accomplished going in for breakfast.
Every day at the ranch is a little bit different, from the good food, to evening activities. But for me, the mornings are always rewarding and special:  the quiet of sun coming up, the dependability of routines and familiar faces. It's one of the many facets of the ranch that I never tire of, and I can't wait to get back to it this summer!