Las Vegas + Western Life
By Arden Foster on December 9th, 2021

Prior to this past week, people have always told me that I should "experience Vegas, just once, because there is nowhere else quite like it." After my visit, they are right: the lights, the gambling, the way you never know what time it is, I've never experienced that in my life. I'll be going back. The more exciting part about the whole trip, though, was that I was there during the "Cowboy Christmas" time of year. The beginning of December is a special time in Las Vegas, with so many events running that the whole city becomes a cowboy town.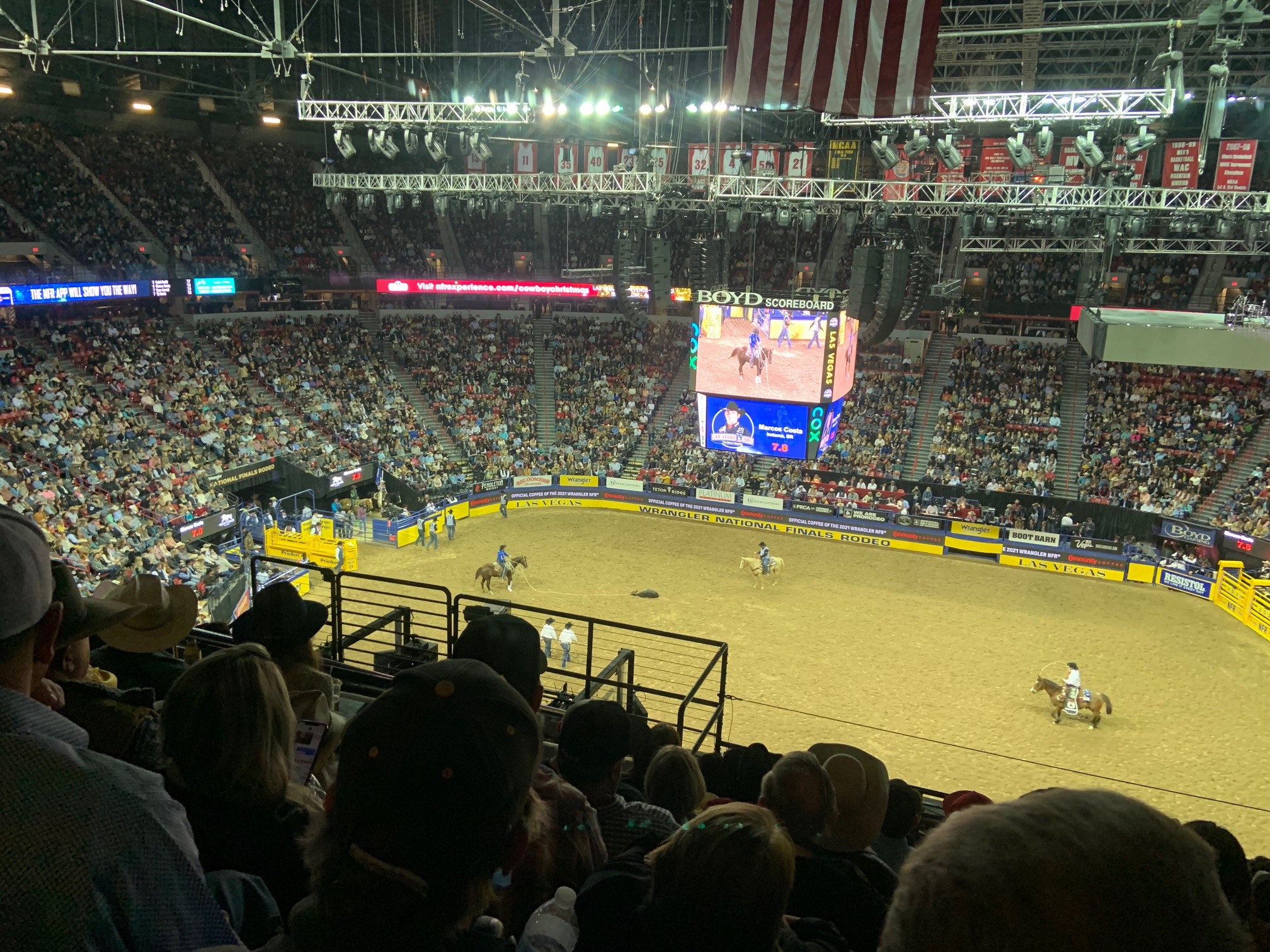 The most prominent and well-known event, and around which everything else centers, is the National Finals Rodeo (NFR). This big rodeo has been the finale since 1959, and in the Thomas & Mack Arena since 1985.  It is the Super Bowl of rodeo and it is ten rounds with the top fifteen cowboys and cowgirls competing in each of the seven classic rodeo events:
Bareback Riding

Steer Wrestling

Team Roping 

Saddle Bronc Riding

Tie Down Roping

Barrel Racing

Bull Riding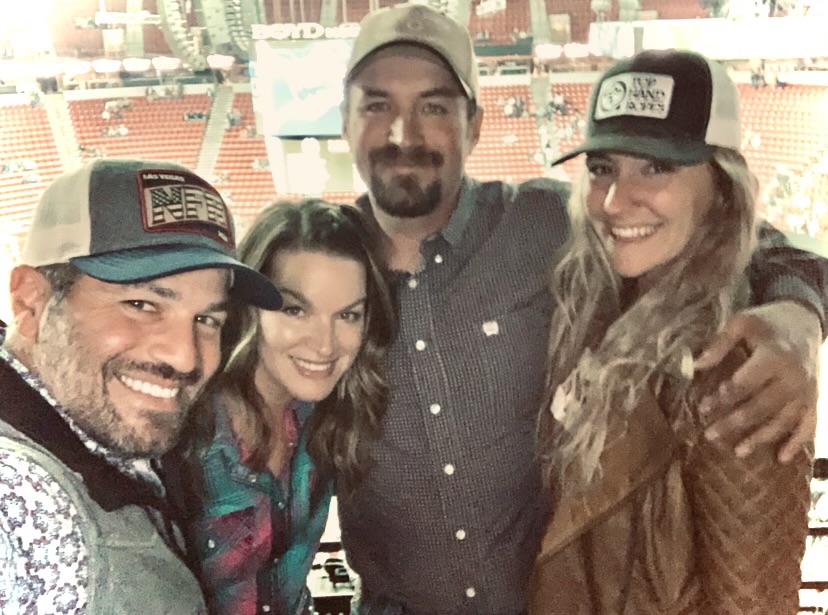 We bought tickets to go on the night of Round 6, and it was s0 exciting! Good friends, as well as RTR guests, Ernie and Kelley, were able to overlap their Vegas trip with ours, and sat with us.   It was great for my first NFR experience to also be theirs. The performances were top-notch, it was exhilarating, and now I wish I could go every night!  They have a great set up of shuttles to make it easy to get back to respective hotels, and the parking was well organized and they kept traffic moving. We'll be getting the Cowboy Channel when we get home so that I don't have to miss any more of the rounds as well as being able to the interviews and replays.
Also going on was the World Series of Team Roping (WSTR) Finale at the South Point Arena.  They have ropings for eight days, divided by pre-qualifiers based upon the ability of ropers that have entered. They have big payouts, and it is for everyone, professionals to amateurs and weekend warriors. Ernie and Kelley were able to attend some of these ropings with me, and they were there when my boyfriend Clay won the #13.5 Heartland Finale! It was amazing to have them there for that wonderful moment.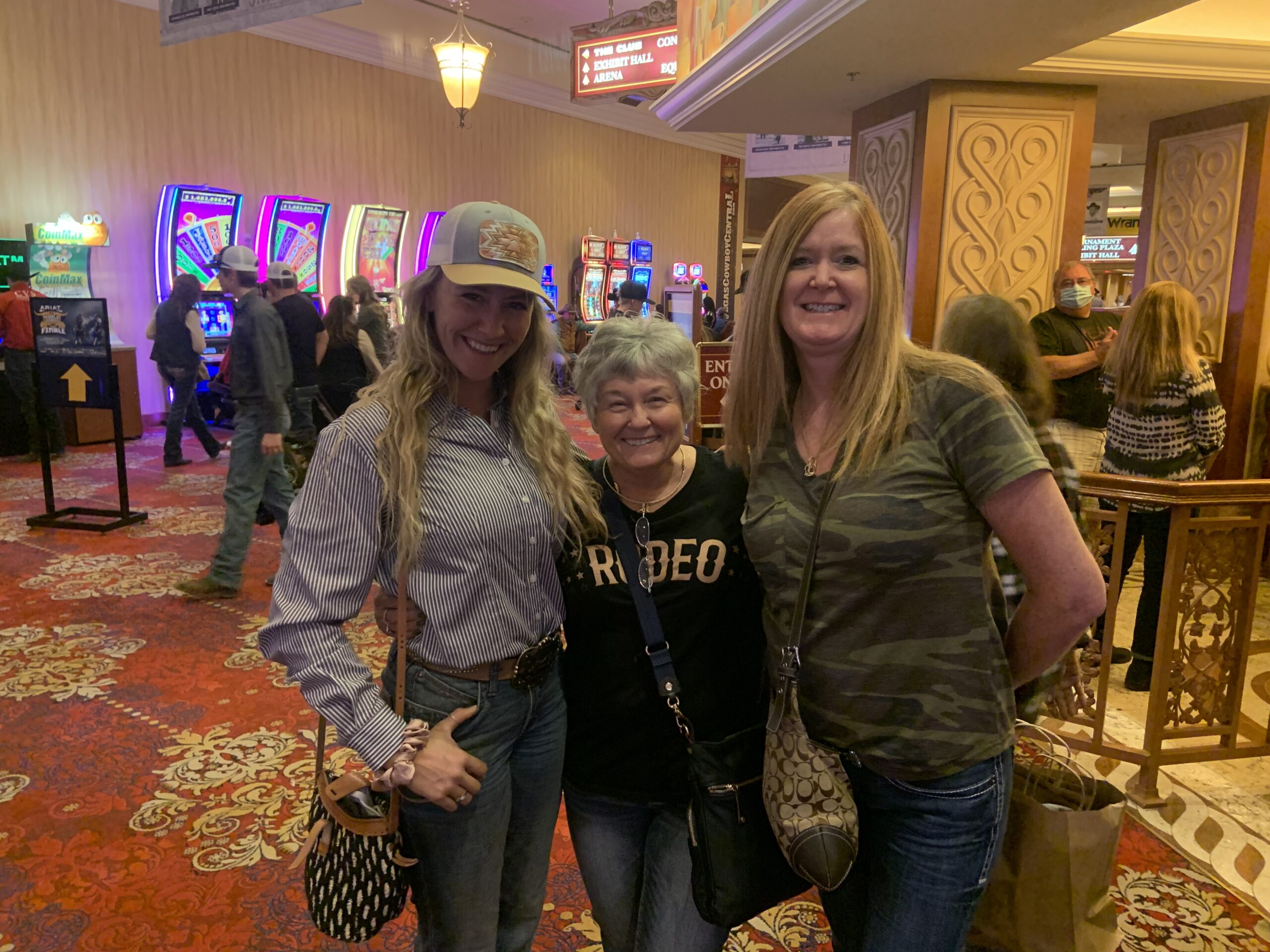 Around all these events, they have amazing shopping - what everyone refers to as Cowboy Christmas. And when I say shopping, I mean, thousands of vendors from all over the country come out to showcase their work. Jewelry, clothes, home décor, saddles and horse tack, horse feed, and more. It just goes on, and on, and on! They have it at the Convention Center before the NFR starts every day, the Mandalay Bay has a two-story shopping area, and the South Point has vendors around the arena and in their convention hall. You could go and just peruse the different shops and still spend days there! I met up with other RTR friends, Bebe and Brenda, who are NFR veterans, and they had arrived there early just to take advantage of the great Cowboy Christmas event, as well as attend the rodeo. 
During these ten days in Las Vegas, you can't turn a corner without seeing a cowboy hat and cowboy boots. It's an event that anyone can enjoy, all walks of the cowboy life, as well as folks who just want to learn more. It's an incredible time in the city, and I can't wait to go back next year!
Long live Cowboys - and Cowgirls!