No Need for Tall Fish Tales Here
The fishing at Rainbow Trout Ranch speaks for itself. You'll never have to stretch the truth again! With more than a mile and a half of private fishing right here on our property – on the exceptional Conejos River, flowing directly through our ranch – you'll be certain to leave with tall tales alright, but only the ones that create timeless legend. Catch magnificent rainbow and brown trout in one of our many idyllic fishing holes or off the rustic bridge. Use a fly-rod or a spin-rod—we have both available. Our fly-fishing guides will deliver you to the best sites on our stretch of river and instruct you in all the colorful nuances of the sport.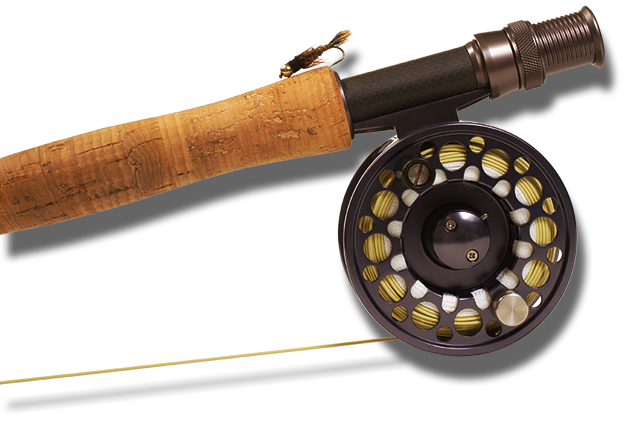 Fly-Fishing Heaven Right Here On Earth
The truth be told, Rainbow Trout Ranch actually started out as one of Colorado's premier fishing destinations. By the early 1900's the ranch had already become a noted fisherman's paradise, with even a private fishing club established on our property for a select group of sportsmen. Throughout the years, as we grew to become one of America's favorite family dude ranch destinations, our status as a premier fly-fishing ranch also flourished, with many thanks and kudos to our best-in-class guides and the care and attention of our seasoned ranch hands.
With no need to worry about stories of big whoppers for your friends back home, you can enjoy the ultimate in fly-fishing surrounded by the glorious scenery of the San Juan Mountains. We're sure you'll be hooked in no time!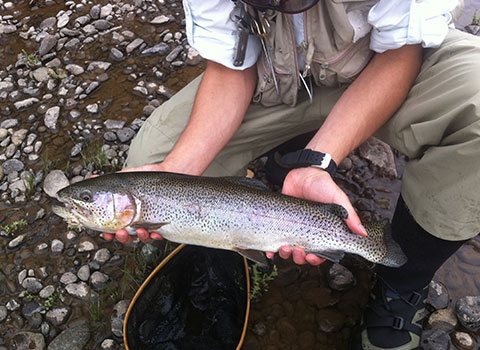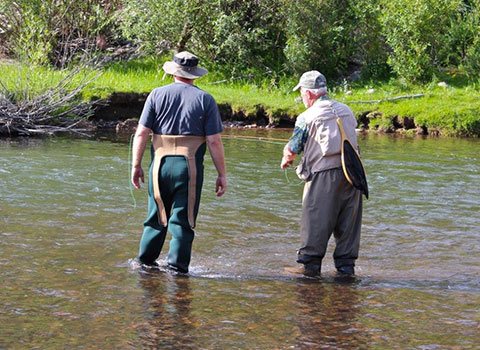 "

This was easily the best vacation of my life. It has always been my dream to visit a ranch, and it went beyond anything I could have imagined. Our horses were terrific and well suited to all of us. Your staff is outstanding – what a talented group! Thank you for your hospitality and thank you again for all the incredible riding, great food, beautiful scenery, wonderful fishing and very happy children. Julia does not want to leave – neither do I.

"
~ M. Sonis and the whole family
Chapel Hill, North Carolina
You will find the fishing fantastic here on the ranch, but for those more adventurous fishermen there is the option of spending a day with a local professional fly-fishing guide who can take you into the wilderness country for some very challenging fishing. Indeed, you can go to a different spot each day, each even more incredible than the day before. Should you be interested, please call us for further details.
Since this is a less traveled part of Colorado, the fly-fishing remains exceptional and many creeks and streams are within easy reach of the ranch. Nearby Elk Creek is easily reached and you can fish upstream to First Meadows and beyond.
We stock basic supplies for use at the ranch Trading Post. In most of the waters around the ranch you may use flies, spin cast or bait. In order to preserve our superb fishing we encourage catch and release. However, should you wish, our ranch cooks will prepare your fish at any meal. Or you may prefer to have that trophy trout mounted. It is a great way to remember glorious hours spent on the river.
We are proud to say that according to one of our local professional fly-fisherman, Randy Keys, our stretch of river is the best fishing on the Conejos River. Come and share it with us…
We invite you to join us at the Rainbow Trout Ranch for your next vacation.
"

Three-fourths of the earth's surface is water and one-fourth is land. It is quite clear the Good Lord intended us to spend triple the amount of time fishing as taking care of the lawn.

"
~ Chuck Clark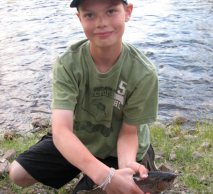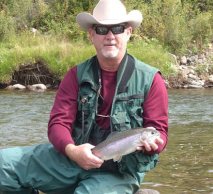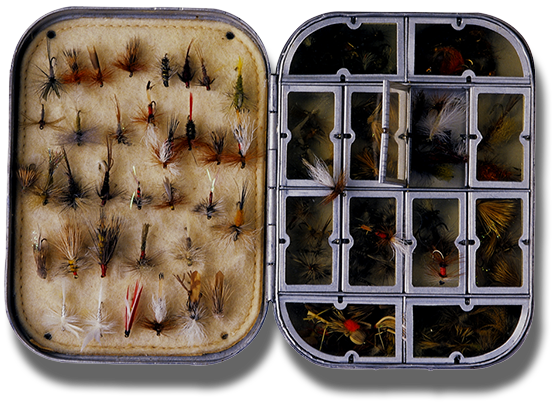 Fly-fishing Knots
The picture on the right shows one typical system for fly fishing. It shows examples of knots that can be used at each junction. The purpose of the tippet is to prolong the life of the leader by replacing it when enough has been lost through breakage, re-tying flies, or damage on snags.